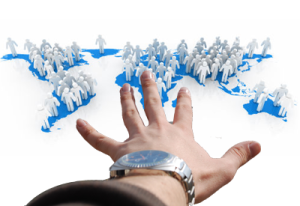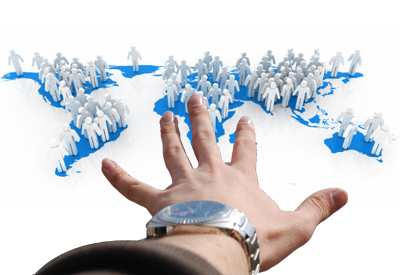 In today's Facebook for Business world if you're not paying for post exposure your content might not be getting the reach you were use to in the past. As frustrating as it has become we need to accept that Facebook is a publicly traded company for which there is a fiduciary duty in place for the board of directors to make money for their stock holders. You wouldn't expect to run an ad in the free press (no pun intended) and not pay a substantial fee. Facebook is a booming business today that can guarantee you great exposure… Now it is up to YOU to make sure your content is click worthy… BUT let's just say there are ways to create clicks on Facebook without paying for it…
1. Native Videos are the hottest new way to drive viewers to click.. over 8 billion videos are being watched on Facebook everyday, which is now more than YouTube… Ask yourself this question – Is one of them yours?
A Native Video simply means you do not use a third-party to upload it from.. such as Vimeo or YouTube.. you shoot it and edit it if you need to, and load it to your Facebook Business Page. TRY IT… Please!
2. Gorgeous/clean photos it is so important that you pay attention to the quality and size of each photo you use on your business page. If you use more than one photo your audience will need to click to see them. I do not always recommend the new carousel look for photos either. Be a little strategic when creating content, remember what your motive is… Clicks. Each photo is its own little URL and deserves a description or text associated with the photo, take the extra time needed to finish all your circles.
3. When you create content for your business page, if your photos are inspiring the viewers will automatically click LIKE to show you they love it, or agree with it… but if the photo you are using is more of a lesson, a tip, or a fact… make sure you create the text in an open-ended fashion.. perhaps more of a conversation with the end-user.. ask opinions or feelings..
4. Simple yet emotional statements or quotes always garner action… Facebook is an emotional vehicle and if you keep this in mind as you journey through this new media marketing you will find more interaction with your fans.
5. ENGAGE with your fans… let them know you are aware they have taken the time to respond to your content… almost like in REAL LIFE!
As you do this, over time you will become more aware of who all your fans are and what they need.. you will build on these relationships & feel a sense of importance in each persons life from a business stand point..
BONUS TIP: Pay for an ad.. spend $5 and see what happens, but be strategic and do not BOOST from your wall, instead go into your "Create An Ad" tab found by clicking the little faded drop down arrow top right corner and run your ads with strategy and targeted precision.
Don't forget to monitor everything you do on your Facebook Business page.. if your audience is not responding to your posts.. STOP doing what you doing and change it up!
You can always follow me on Facebook and ask for help – Keep It Simple Social Media
Good luck – Heather 🙂