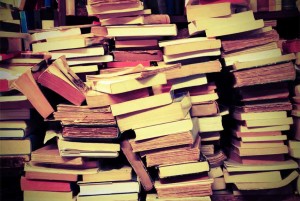 In a world that appears to get smaller every day, the very content you'll be creating should be considered universal.. Photos, videos and blogging travel around the world and back into your comment box on all social platforms… So what content should you be sharing, and better yet how do you keep coming up with ideas for creating content that is fresh and interesting? We'll attempt to give you ten tips for creating eye-catching, interesting and valuable content for your social media.
1. Look around your world, where you work, where you live.. this is your content. What brings out the emotion in people is what they LIKE to see in their news feed. Capture the real happenings of life within your brand or products.
2. Connect what you are trying to say with the right photo(s).. when I look at the photo you are using does it correlate with the text you've written?
3. Post relevant content that is recent to your business or the time of year. Make sure the product you display can be purchased or used in today's calendar.
4. Post consistently so your audience will learn they can depend on you.
5. Think of engaging content as you are posting. Can my audience respond, will they lift their hand to the keyboard?
6. Post a variety of content. Photos, Blogs, Videos, Photo Albums, & Press Releases.
7. Ask for your audience's opinion.. write the text in your post in the form of a question
8. Facebook is a social vehicle that you are using to promote your business, try a 80/20 rule of thumb for selling. Unless your product is gorgeous lines of clothing, mansions or health tips.. people don't want their news feed full of SELLING…
9. Brand yourself by using photo editing software or FREE websites like PicMonkey  or Canva
10. Give your posts a little help into the news feeds by BOOSTING them.. but never from your wall only in "Create Advertising"
BONUS TIPS: Guest writers, Interview people, get referrals, best & worst case studies, thank your new LIKES, share other people's content, worst & best situations, get personal… or just get outside and take a walk!
Drop by my page and have a look at all the different types of posts I create just for YOU!
There really is no end to what YOU could create if you took the time to brainstorm. Before you pay for ads, pay attention to what you LIKE on social media and then just re-create in your own brand!
BUT in the end it is a pay to play world today with most social media if you really want to get your products in front of the right people. The good news is You can do this for as little as $1 a day!
Best of luck and remember I'm here for you if you need help.. Heather