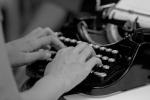 Keep It Simple!
Writing a blog or a web log does not mean it needs to take a lot of your time, after all you are not writing a book. If you are writing specifically about something that can be explained in one or two paragraphs, get writing. Sometimes a quick yet powerful read is all your followers want.
I often help REALTORS® write short blogs about their new listings, instead of them just feeding the latest listing into their website as a blog (which it is not). This blog today is for Caronne Marino with Thornhill Real Estate in Whistler.
I advise them to take 1/2 an hour and write about the new listing and add some great photos. This is a powerful way to begin blogging as well it drives traffic to their website.
Making your point quicker is sometimes just perfect for a busy reader. I have found a lot of people do not get into writing blogs because they feel they do not have the time. When a few paragraphs takes less than an hour and once posted to your website can help your search ability or SEO especially when marketed properly.
Don't worry about being perfect or what people are going to say about what you've written. Surround yourself with people who support and encourage you. Push yourself through a writer's block or being paralyzed by fear. Which is False Evidence Appearing Real!
5 Quick Tips for wring your blogs
1. Find something that your readers need to know about…. much like answering a problem before you are asked. Think of who comes through your life (door) and the many questions they've asked you over the years. Keep it related to your business, but by all means go outside the comfort zone if you can… being a little more cheeky can garner you more readers.
You should know your audience before you start writing. Target the perfect reader for your product or service.
2. Find a Title that excites and makes the readers want to know what the blog is all about. Killer headlines that attract eyeballs!!!
Never do this again….
Stop before you throw anymore money away ….
How to win the war on…..
Be careful of this powerful…..
Don't fall for this ……
5 Tips to success……
Checklist to save you money….
Think of something that makes the reader feel like you are saving them money, time, or from being left behind.
3. Find a quiet place to write, give yourself permission to escape from the rat race. You wont believe how good if feels to just start writing and get everything out of your head and onto paper (computer).  You'll feel a sense of accomplishment and excitement!
4. Read over your blog several times and use the spell check. Proofreading your blog is very important for professionalism. Now consider when you are reading the blog if the end-user which is the person reading the blog can understand the objective. Make sure you have explained in layman's terms the point with clarity… You obviously know what you are writing about, but can the reader fill in the blanks. This component of blog writing is known as finishing the circle.
5. Finally your blog is ready to be posted… or Published!!! Have you used a captivating photo? I like to keep my shorter blog posts around 500 words.
You'll now need to categorise the blog and add tags for your blog.
Tags are specific words that can explain your blog. Try to pick 5 – 10 key words. You can look at the bottom of this blog to see what I've used as an example. I like to preview my blog before I publish it. You should be feeling very excited right now….
Once you publish the blog you'll need to track and measure your success, most websites today have statistics & analytics that will tell you how many people have read your blog and how they found it. You should also set up free Google Analytics for your website.
Do you notice the highlighted Google Analytics above? This is known as a link and if the reader clicks on it, they are sent to the web link address. I have a new window open in order not to chance losing the reader. It is a great way to give your reader more information without you having to write about it. Always check the links to make sure they actually go to the correct information.
That's all for this blog at 778 words, just over an hour to write. Your turn…Are you ready?
For more help with Social Media and understanding the power of it….  follow me at Keep It Simple Social Media