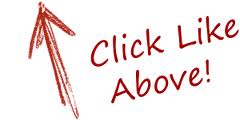 Do I still need to have people LIKE my business page to be successful on Facebook? This very question is on the minds of all my students.
Facebook has changed it's algorithms and only about 6% of our Fans (people who have LIKED your page) actually get your posting in their news feed. Some pages do have good organic reach. For example my Keep It Simple Social Media Facebook Business Page can reach up to 50% of my fans. This page is over four years old and I have nurtured it since it's inception. I appreciate all my fans and talk to them on-line regularly. Yet sometimes I need to ask people if they can see me, it feels LIKE Facebook is hiding me from ALL my fans.
Everyday I do one posting usually before 8am. I am consistent and my fans now expect to see me in their news feed once a day. This page tends to have a more involved base of followers. This means people comment, like and share my content because they are finding value in what I post or maybe they simply like the quotes, photos or tips I post.
I am running another page that is only four months old and getting traction on this page has been much more difficult. In the past week it seems like more people are receiving our postings organically and those people are finally lifting their hand(s) and clicking the keys on the keyboard… which by the way is what we need people to do to stay alive…  Or do we?
1. Older well established Facebook pages seem to have more momentum for getting their posts into their fans news feeds. However the caveat here is the content being published needs to be stimulating, educational, emotional and of value to the end-user… your LIKES!
2. Too many posts in one day from a small business on Facebook can come across as irritating to most Facebook users. The reason is because Facebook is now 10 years old, over those years the number of people and business pages we follow has grown significantly. Our news feeds are filling up fast and we don't want one person or business to monopolize what content we read.
3. Facebook has trillions of postings being put out every day and it is impossible for them to get into each persons news feed, even if you said you want to see them.
4. Facebook has over 100,000 variables to weed through to determine who is going to get your posting. Facebook likes it when your Fans interact with you… This engagement triggers Facebook algorithms.
5. If you can get your audience to LIKE, Share or Comment…. Facebook might even bump it back up into other news feeds  – Organically!
Your goal – Page Post Engagement!!
Paying to Play on Facebook today
If you want to get into more news feeds you'll need to pay. It's pretty simple, Facebook is hands down the most advantageous advertising you can do today. According to Morning Money. As part of your marketing plan you should have a budget in place for running Facebook ads. You don't need to break the bank, but you do need to know how to do it effectively and not by "Boosting" a post directing on the posting. That is a lazy way that Facebook makes easy money from YOU!
You'll need to make sure you are using the look and feel of Facebook and cognizant of why people are on Facebook. In most cases when you advertise today you're reaching people who have not LIKED your business and you are an unexpected intruder in their news feed. Respect this gifted marketing… Talk the language of Facebook.
Did you know – You can run ads created from posts not even visible on your Facebook page? If you monitor how far your reach is and captivate some engagement you should be able to get people off Facebook and to your website. The website conversion is of value to your clients and your business. The staggering numbers you can get from spending a little money will prove to you how valuable this new age marketing can be. You see most people on Facebook do not lift their hands and write anything or even click Like… but they do look at gorgeous photos and they do click your links and leave Facebook… this is the goldmine today in marketing with Facebook.. the captive audience.
So back to the original question: Do you need people to LIKE your business page? I think it is important to build a loyal following, however some pages are not local and their buyers come from around the world… Which means for some of you.. building your LIKES is of great value. For others paying for the exposure is what is going to sell your products. For everyone, paying for an ad or two puts your products and services in front of more eyeballs! What's your motive & where's your business plan?
***When running an ad on Facebook try using the ads manager or the Power Editor in Chrome.
Stay amazing!