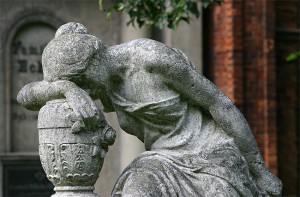 It' all around us… Exhaustion!
Have you noticed lately that when you ask anyone how they are … they say BUSY, really busy.. It seems like we don't have time to think, let alone re-think.. Hurry and get this job done so you can hurry and start another project… I'm in such a hurry right now I don't want to use commas… LOL
Signs you're burning out
* Your new dinner time is at 7pm because you're not getting home early enough to eat at 6pm. We tell everyone who visits we are Italian that's why we eat so late…
* Your patience is very thin… Snap.
* Pedal to the metal… Vroom Vroom
*  You're late.. missing appointments…over booked…  You feel like you're melting… your head is exploding, your heart is racing… OK enough drama…
Do you think it is because you are taking on more responsibility in your life, or is it that the geniuses that said we are going paperless for the environment & to save each of us time …..have in fact created more paper with fewer places to put it, and technology has created more work? It seemed easier six years ago.. It has now become apparent that our day needs order, it needs to be scheduled so we're not wasting time on activities that don't produce returns on our investment… and that investment is the time you put in.
How about not piling on the stress?
I'm talking about social media.. why not turn off all those notifications from Twitter, LinkedIn and Facebook … these are the double notifications by way of E-MAIL!!!
Why do we need to tell ourselves twice… that someone has responded or messaged or commented on our social networks? Is it really that important? Why not give your brain a little break….. it seems that this frantic stay in touch is contagious and it is this constant contact that creates STRESS.. Wouldn't it be nice to just breathe and smell the flowers if you had 5 minutes.
You see if you check your social media on a regular base you would know if someone was trying to connect, Friend or Follow you… and why does it matter that we are immediately responding… who has said that people need to be so connected that they're going crazy… we need to step back, reconnect with our families and our friends in person… My daughter spends more time in her bedroom on her iPad then outside… this to me needs to STOP.
As a family we should go for bike rides and walks along the lake… our social on-line family isn't going anywhere and if it is really important they could use the old fashion method and pick up the phone…
Did you know the human brain short-term memory has a  capacity to hold only 5 – 9 items.. seven being the average? How many are you trying to remember?
If you schedule regular check-ins on social media you need not worry that you are going to miss anything. You can also miss a few days from Facebook now and quickly Boost a post to regain visibility in your Fans news feeds. If we are stressed about posting on social media it will come out in our postings and our audience will feel it too… Maybe our message can start to relate to how society is feeling… and give everyone permission to breathe.
All social media keeps your business and brand top of mind and an opportunity to build on relationships.. It's not meant to stress you out… just do what you can and continue to grow your social footprint.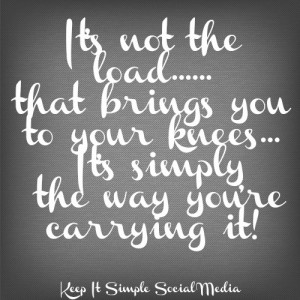 A simple shift in your thinking can free up your mind for a healthy day at the office.
Cheers!