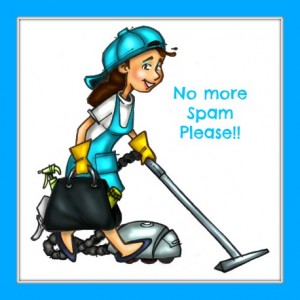 Recently Facebook announced that they have begun cleaning up the unwanted content being posted by Facebook pages that do not follow the new guidelines set out. Facebook is talking about postings that appear to be of a spammy nature. Facebook said these improvements will stop the pages that are trying to "Game" the system in order to garner a further reach with each posting in people's news feed.
The goal of News Feed is to deliver the right content to the right people at the right time so they don't miss the stories that are important and relevant to them ~ Facebook
Here are the three areas Facebook is Talking About
1. LIKE-baiting – this is a tactic (tacky) used by a business page to ask people to LIKE a posting. Just look at the this photo below, it is an example of just one type of Like-baiting.
This means you need to stop asking people to LIKE, Share or Comment on a posting. It is just fine to encourage conversation and input on a posting, and to stimulate relevant feed back … but your reach will drop drastically the more you try to force your audience to Like your content, especially for a reward.
*******Asking people to share your posting for a contest or prize has always been against Facebook rules/guidelines.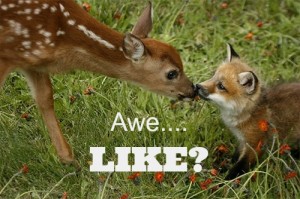 Thinking about this first rule has me a little worried about asking people to comment in a posting. When I am on the road teaching social media I often ask my Fans on Facebook to introduce themselves to my workshop and to tell us a little about themselves… I am now wondering if this is going to be deemed as spammy… I will be testing it out next week.
2. Frequently circulated content – wow… Facebook created the share button and now they don't want you sharing the good stuff. That's right, what Facebook suggests is that you learn to create relevant content around your product and brand. What they are really saying, is you need to be creating your own content….original. Yes this can be tough on many people who do not feel creative or do not understand how to use photo editing sites. It seems the marketing world of Facebook is getting harder for the little guy… I do feel for you and understand as a teacher how serious many of you have taken learning Facebook to market your business on-line.
Nobody knows your product like you and if you reach deep down inside your mind, you will see even you can be creative. Some of us have been doing it a little longer… that's all. Taking photos and videos with our new phones has never been easier, in fact you can upload videos right from your smart-phone to Facebook today. Oh and I just found a new app for my iPhone called "OVER" and it is one fabulous tool. OVER  allows me to add text to the photos I take from my iPhone.
3. Spammy Links – This one is easy, don't mislead the public. If you want people to go to your website make sure they see what they are expecting. If it is an ad and they were not expecting to see a whole bunch of selling… Facebook is going to punish you. However they did say if you are linking to your own legitimate website it is OK.
That's it folks… three new rules to watch and think about as you create content for your page. Don't forget Facebook is also rolling out the new look to pages and the look is a good thing.. it will be similar to your personal profile so people will feel comfortable visiting a page. Your tabs are going to be moved down the left side of your wall and maybe one will remain under the cover image… We'll wait to see if there are any other important earth shattering changes… and I promise to keep you posted and to Keep It Simple.
Cheers!