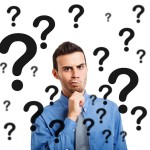 Feeling forced to use social media is not a good starting point
For many people who are still on the fence about using social media for business, it comes down to a lack of personal/business time available, quickly followed by is there really any value to social media? Especially when you're not even using Facebook casually.
This statement is more aimed at a business where no product is exchanging hands, perhaps in the banking, Govt or office environments…
Most of our lives are already pretty busy, in fact since my dad has retired he's never been busier.
This weekend we traveled to the cottage to enjoy a little rest, recreation and for me to simply unplug for two days…. it was indeed fabulous, sunny and awesome company….While enjoying a beverage before dinner my friend who is already overloaded with deadlines to meet, an aging hierarchy of staff and little time to spare like the rest of us… asked me exactly where he should spend his time IF he was going to venture down the social media trail….professioanlly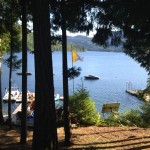 When I asked my friend why he wanted to start using social media, he explained that he wanted to follow specific people he thought Tweeted… although he quickly said a few of them were already annoying him on Twitter because of the magnitude of useless information they were tweeting about… my friend has an account and follows a few people but never Tweets himself….He couldn't find any value in the Tweets he was receiving.
Generally as a social media trainer I have found in our area of #Nanaimo (hashtag) a small percentage of the population actively Tweet, many more however have accounts but I would venture to say less than 600 people Tweet here… That is a very small audience compared to 54,000 on Facebook
Interestingly enough last week a top journalist from Toronto told me he is now expected to cover the breaking news story, tweet while it's happening and not miss any relevant points during the entire escapade… people who rely on the news story in print just might be missing a few details.. wouldn't you think? Multi-tasking is apparently impossible and few people know how to hold real conversations on Twitter… a little noisy right now he said…
Back to the cottage ~ I asked my friend to really think about what he was expecting from social media and was he planning on using it to communicate with any specific group of people … he wasn't sure.. then don't start anything new I said… just take what you have already started and really get to know and understand it's value, build your community. You have Twitter already… now use it…Tweet..
I also suggested he get himself properly LinkedIn.. It is said if you are a professional business person …you MUST have a LinkedIn account today… my friend does have an account although I know it is not set up professionally… it would take him 15 minutes for the initial set up and another 30 minutes to create a compelling summary, much like a Resume.. but not. I think if he did this it would change how he thinks about LinkedIn… he would wear a different hat on this network, because LinkedIn's motto is "Relationships Matter"…I LOVE LinkedIn.
We chatted about social media for well over an hour going from one network to another discussing each(s) value from a business pont of view… We ended back at the original question ~ Why do you want to be using Social Media ~ Where is your audience?
Something to consider
How about the value YOU bring to others that decide to follow, connect or friend you… this is exactly how you need to think today. What value do you bring to the table when it comes to social media.. You need to be fueled with passion because it'll take stimulation to create content every day, you'll need to give feedback, input and well thought out opinions..You become an authority when you write and publish on the world-wide-web and your reputation is at stake… This is why must people only watch!
Your Social Media CheckList
Define your Goals
Why are you going to use social media
Ask yourself ~ Who is my audience
Decide what your messaging, branding and communication strategy is going to be
Build a professional account
Test your market ~ Ask for feedback
You will know immediately if your content has value ~ no talking about, comments or LIKES means your information is boring, irrelevant or not of interest to your audience ~ Change it!
Now build a robust, engaging community (slowly)
Monitor your success on-going
Once your comfortable add another network
Ok it's your turn, what makes your social media plan ROCK and have you experienced difficulty building and maintaining it?
Cheers!
My name is Heather Clifford and I live in beautiful Nanaimo BC where I teach hands on social media. You can find me traveling throughout Canada helping people to bridge the distance between technology and utilizing social media for their business in order to reach, communicate and grow their on-line presence. Speaking ~ Consulting ~ Training