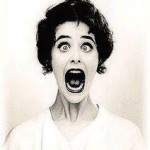 Who is Your Client Following?
Getting yourself social savvy is actually very important today and the sooner you realize this the better chance you have of keeping your clients.
Just about everyone I know has a Facebook personal profile, even my father who is now 82 years old. When I looked at my demographics from my business page I was tickled to see 14 people following me were above the age of 65+… yes Facebook tells me this, in fact the majority of my followers are above the age of 40+…..
Still think this is a kids game? The fastest growing demographic in social media is women over the age of 40+. This fact does not surprise me we have been the social ones since back when we gathered around the fire to cook.
Many men are catching on to this statistic but my classes are still predominately woman, and of a more mature age.
Facebook Business Page
I was working with a young lady once who did not want to be on Facebook because she didn't want her clients names accessible to other real estate agents, OMG I was shocked at the notion that she didn't realize her clients can and have LIKED other people and pages – she has no control over this.
The only thing you can do is be competitive and interesting. It is the person that figures out their niche and works at it with consistency that will have hundreds of followers.
You need to think of information that is fun and interesting, how can you be viewed as "In The Know" and solve a problem or give value to all the people following you… as more and more people become social savvy your efforts are going to be LIKED or UNLIKED. Today we have too many choices…and too much information coming at us.
Something else that I have seen is people going for appointments and doing a fabulous presentation without including a social media component to their marketing – sometimes the client wont even ask you, they'll just assume you don't use social media – which by the way is a valuable marketing tool to many people…
The fear of using someones service who does not utilize social media might be the motivating reason behind choosing someone who does.
Cheers!
Heather Clifford lives in beautiful Nanaimo BC and teaches hands on social media clinics. Heather is a social media consultant and a social media speaker, who participates in everything she teaches.
WordPress Blogging – Twitter – LinkedIn – Facebook Business Pages – Google+ – YouTube ♥
Call Heather to talk about your social footprint 250-668-3310