Welcome to Kiss Media. My name is Heather Clifford and this is my business partner Catherine Aird. We are thrilled to have you stopping by for a peek and maybe a chat to see if we might be a good fit for working together. We'd love to help you or your entire team get rolling with social media… We swear you'll love it ♥ Here is a little background on Heather and her life: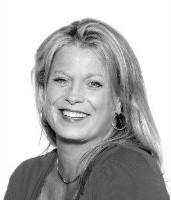 I was fortunate to be born into a very large family from the Comox Valley where I learned to confidently travel through life with an abundance of energy for sharing and bringing people together. I completely understand that being committed to your community through positive messaging and hands on involvement will benefit not just you but each individual that crosses your path. Living in Whistler, Coquitlam, Vancouver, Victoria and now Nanaimo has given me the best of all Mother Nature has to offer, especially when it comes to incorporating the Social aspect into "Media".
No matter your insecurities about your skills I promise to inspire your inner soul to take charge. I am a self taught computer enthusiast and social entrepreneur, with hundreds of happy clients which I feel help me to stay accountable; my goal is to aspire to give you confidence by freely giving my knowledge to motivate, encourage, and to excite you to new levels of adventure. Once your skills are developed you can stay connected with me through my many social media sites and free webinars… Social media is always evolving…Just like you ♥
I have been so fortunate to have studied social media all around the globe with hands on guidance from Mari Smith the Pied Piper of Facebook and the lovely and talented Jo Barnes to name a few.
For the past 27 years I have been involved in Real Estate in one capacity or another, most recently (16 years) as a managing broker. I speak the language of real estate and understand the art of marketing properties. I have also lived in Whistler for over 20 years… "Resort" marketing is my specialty… Living the dream and lifestyle make it easier to create content!!
Today I focus 100% of my time on Social Media Marketing, speaking and teaching.
I am a world traveler and community builder who believes together we all have the power in this universe to create a better tomorrow…. Through improved marketing and transparency our message will allow readers to resonate with like minded individuals.
I like to call myself a "Socialoligist" because with social media it is an extension of who you are as a person… we are so much more than just our careers… we all live very exciting lives!
Meet Catherine
Originally from Montréal, Catherine Aird, owner and lead project manager of Névé Marketing, has been working in sales & marketing in Whistler for the last 15 years. After studying International Business and Spanish and Bishop's University, she decided to move out west, mainly to ski. The snow melted and mountain biking started. The rest is history.
Catherine went back to Montréal for a year to study multimedia at Concordia University. She also studied philosophy & ethics at the University of British Columbia. She founded Névé Marketing in 2010 and, along with a talented team of collaborators, has been privileged to work with companies such as the Vancouver Economic Commission, the Center Sustainability Whistler, the Scandinave Spa Whistler, Foon Skis, Race & Company Lawyers, Nancy Wilhlem-Morden, the Whistler Eye Clinic and many more.
She lives happily by the slopes of Blackcomb with her husband and three children.
*Névé (pronounced nei-vei) is a young, granular type of snow which has been partially melted, refrozen and compacted. This type of snow is associated with glacier formation through the process of nivation.
Heather Clifford ♥ Catherine Aird
Career choices
27 years Real Estate agent and Managing Broker
Diploma in Urban Land Economics – UBC – Marketing & Development
10 years professional acting: 45 commercials/movies/primetime/theatre
Victoria College – Sector Learning – Social Media
Mari Smith – Social Media Immersion
REACHD – Vancouver Social Media
Jo Barnes – The Social Networking Academy
Social Media Summit 2009 / 2010 / 2011
Sociology  NYU
Two time Fire Walker – Anthony Robbins
Deepak Chopra – Dalai Lama – Zig Ziglar- Paul Zane Pilzer –Seth Godin – TEDX
Giving
Whistler Rotary
Women of Whistler
Festival of Lights
RESERVED
Whistler Arts Council
Whistler Village Church
2010 Winter Olympic Paralympics Games
Victoria Chamber