Vancouver Real Estate Board
Facebook 101 and 202
Every Month – contact REBGV Education!
________________________________________________________________________________________
---
Keep it Simple Social Media – Real Estate Marketing
We – Heather Clifford from Keep it Simple Social Media &
Catherine Aird from Névé Marketing united forces in 2015.  Our Goal is to Stir Up the Real Estate Market Industry with Social Media Advertising.
A bit of a background
After years of working in marketing with real estate agents, we noticed that most lacked a presence on social media, especially on Facebook. Either they had somewhat dead accounts or very low engagement on their Facebook business page. We started experimenting with doing customized posts of listings and backing them up with targeted Facebook ads at $1/day and the results were amazing.Some posts got up to 1,800 likes and hundreds of direct clicks to the realtors' website. Unlike print advertising, we could market the listings precisely to the potential buyers and the realtors could show their clients their marketing efforts with real numbers to back it up. We decided to market the concept and take a minimal amount of client to go over quality instead of quantity. The results are mind blowing.You will find in this PDF some screenshots from recent activity on our own very real Facebook page. Let us walk you through how to read success on Facebook, both for a company's EGO and for RESULTS which is the most important. Remember, success is not about how the competition views your social media efforts, it is about the results you share with your clients.
Some of the services we offer…
Option 1:  Social Media Audit
Option 2: Social Media Audit (option 1) + Customized Training Session
Option 3: We take over! Complete Social Media Marketing Solution (monthly package)
What Facebook has to say about us
"The ladies at Keep it Simple Social Media & Neve Marketing are Facebook advertising gurus! Consistently low costs, high engagement, and relevance scores that rarely drop below 9, and all of this in the real-estate vertical? Unheard of! Consistent results with a proven approach, if you plan to be successful in advertising real-estate on Facebook, Catherine and Heather are two names you need to know!"
~ Jason Hetherington, Marketing Expert with Facebook, Facebook/Business
This is a video we did as part of an application for Facebook Business awards, it sums up who we are and what we do!
 Real Estate Social Media Services
Option 1
Social Media Audit
Review of up to two social media accounts – Facebook, Twitter and/or LinkedIn
Optimization of the accounts for SEO – search engine optimization
Customized URL's – an easy-to-remember web address for the account(s)
Graphic design when applicable
Link optimization – make sure there is a seamless experience in between social media account and your website or other platforms
Recommendations & 1 hour consultation
– $250 +tx
Option 2
Social Media Audit (option 1) + coaching 
Review of up to two social media accounts – Facebook, Twitter and/or LinkedIn
Optimization of the accounts for SEO – search engine optimization
Customized URL's – an easy-to-remember web address for the account(s)
Graphic design when applicable
Link optimization – make sure there is a seamless experience in between social media account and your website or other platforms
Recommendations
+
3 hours customized hands on coaching session including:
Competitors analysis
Building a strategy and calendar
Showing you how to plan and schedule things in advance
How to be efficient with your phone
An introduction on how to Facebook advertising
– $350 +tx

If your real estate corporation carries several listings at any giving time, you might want to consider our Social Media Monthly Package.
Option 3
We take over! Complete Social Media Marketing Solution (monthly package)

For a fix monthly cost + Facebook advertising expenses, this complete package includes:
Social media audit and account optimization
A minimum 4 and up to 16 Facebook ads (posts or dark ads) per month
Photo editing, graphic design (adding banners, sold, just listed, open houses) when applicable
The use of searchable # Hashtags – Geographic tagging – website links
Available for conversation should you need to showcase specific properties
Available to speak with potential sellers regarding your social media efforts to market Prepare analytic reports each 30 day cycle (month)
Listing reach, engagement, LIKES, Shares, comments
Help with market updates via video and video ads
Recommendation for improvement on your website for better interaction with audience Analytics verifying Facebook traffic to your website
Seamless, consistent postings and build on Facebook
Monthly follow up
NOTIFICATIONS – This is a 24 hour – 7 days a week program that monitors all interaction on the Facebook page – answering questions, vetting comments, engaging with audience, notifying you of any important inquiries.
* After 3 months we will re-evaluate the success of our services. You can decide to carry one on a monthly basis or walk out of the agreement.
– Price upon request
All prices are valid for 30 days subject to change. Fees do not include third party advertising costs; a suggested minimum amount of $1/day per ad ($30 a month) paid directly to Facebook via credit card, or GST (Canadian Goods & Service Tax).
Questions? Call us!
Catherine – Neve Marketing 604-906-0166
Heather – Keep It Simple Social Media 604-698-9855
Marketing, Consulting, Advice, private one on one social media training, speaking for, events, meetings, team building, workshops, group gatherings, and University courses! 
---

Facebook for Business 101
Greater Vancouver Real Estate Board
Want to gain a competitive edge in your Real Estate marketing strategy without spending excessive advertising fees? If you're not using social media today, then you are missing out on perhaps one of the best methods and resources for self-branding, marketing your real estate business, gaining clients and creatively representing your listings to specific target markets.
Creating a Facebook Real Estate Business Page, having consistent Page activity and networking with clients via the social network are all well-known and effective Facebook tips but thats only the beginning. Being good with social media is one thing, but learning to be savvy, smart and differentiated is another.
This category C PDP course offered through the Greater Vancouver Real Estate Board effectively addresses the use of Facebook Business pages for REALTORS looking to apply this exciting technology to enhance their business marketing efforts.
By reviewing case studies and participating in live, hands-on training, this interactive three-hour course will provide you with working knowledge of effective and appropriate use of Facebook Business pages.
Learning Outcomes
After taking this course you will be able to:
Use a goal-setting business template to determine your Facebook Business Page desirable goals and outcomes.
Create a legal Facebook Business Page in accordance with the rules and guidelines of Facebook.
Differentiate between social and business using the Facebook Business Page Who you are speaking to and who you want to reach?
Incorporate RECBC & CREA Advertising Guidelines & REBGV Rules and Regulations

Your Business Card
Photography (pixels)
Content

Differentiate between the three different types of LIKEs on Facebook to capture your audience.
Optimize your page so it can be easily found on search engines.
Use Facebook language to communicate and build an audience.
Create content for posting to your Business Page to effectively market and brand your business.
Identify the Return on Investment (ROI your time)
Strategically target potential buyers to market listings to satisfy your marketing efforts for your Sellers properties.
Participant Requirements:
In order to participate in the hands on portion of this course, you will need to do the following:
Bring your electronic device (laptop preferably or tablet).
You will need a personal Facebook account, to create a Business Page on Facebook, if you do not already have one.
Ensure your electronic device is fully charged and bring the applicable charger to class.
REBGV will not be supplying alternative electronic devices. Class participants who do not complete the above will participate in the class as observers.
Required Equipment: Laptop recommended
---

Facebook for Business 202
---
---
An Afternoon of Social Media in Whistler
Send me (Heather) an e-mail if you'd like to register or have more information: whistler.heather@gmail.com
---
Heather teaches at Vancouver Island University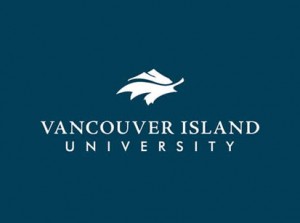 ---
Facebook Business Page in 2016?
Vancouver, Calgary, Edmonton, Whistler, Coquitlam, Burnaby, Surrey, White Rock, Nanaimo, Courtenay, Port Alberni, Duncan, Ladysmith, Qualicum, Parksville… this is for you!!
Everything Facebook for Business
You don't know what you don't know if you've NEVER taken a workshop, Facebook is a $250 Billion dollar business… Not just for kids anymore!!
2.5 & 3.5 hour work shops available
How to create Content
How to Brand your Business
How to bring Traffic back to your website
How to get raving Fans
How to cross-pollinate your business
Strategic Marketing
Insights ROI – Return on your Investment
Measuring your results
Time Management
Scheduling Posts in Facebook
Free Photo
Editing Sites/lessons
Working your News Feeds
Create Customized Advertising
**How to Run successful ads on Facebook
The Power Editor**
Bonus "Google Footprint"
Please call Heather if you're interested in a
PRIVATE workshop for your Business or Team
*Please call Heather for other payment options 604-698-9855
---
Google SEO
 How to Create a Google Footprint on the World-Wide-Web
LinkedIn
Setting yourself up to be indexed on Google and understanding how to use LinkedIn to build an influential data base of valuable connections Proper profile set up!
                                                                                      PLUS using your smart phone to save time
Twitter
What it is and how do you use it for your business.
Hashtags ### Understanding the value
What are Lists?
140 character Tweets
 DM – Direct messages RT – ReTweets MT – Modified Tweets …..Talking and thinking in Tweets   ..Followers – Hootsuite
INSTAGRAM
Are you using it?
Link it to Facebook Business Advertising!!!!
Facebook for Business…
Everything Facebook Theory, Lessons, Strategic Marketing, Cross-pollinate, News feeds, Photos, ROI ~ Insights, Free Photo Editing sites, Content management, Cover Images, Contests, Ads, Power Editor, getting LIKES, Privacy, Negativity, Rules and Guidelines
Tie it all together with engaging content and photo editing FREE websites and you'll be
" Rocking Social Media"
 Hands on QUESTIONS and HELP
With Social Media Expert Heather Clifford
Would you LIKE Heather to have a social media day at your office
or for your organization?
Just Call Heather 604-698-9855
---
Everything

Facebook for Business 
Plus + Winning with Ads 
 * Facebook's biggest secret on Target Advertising – Tapping into the Power of  Facebook Ads * Bonus ~ Deep Dive into "Facebook's Power Editor"
***Call Heather to set up alternative paying arrangements 604-698-9855 (Leave a message)
Feeling Lost~ Too Busy ~ Have a Team?
Why Not Try a Private Session or a Group Workshop
"One on One"
604-698-9855 Heather
Just call and ask how easy is it to have me come to you…anywhere!
Put a small group of business people together ~ It's more economical
Don't worry about your computer skills