Every now and then, you'll see an article come out that questions whether social media works.  Maybe you're even wondering if it makes sense to use social media.  After all, who has time for social media – right?
The answer to the question is a resounding "yes!"   Socially media does work, if you're doing it correctly.
Let's take a look at 5 reasons why social media works 
1. Social Media Drives More Traffic to Your Website
Every time you share interesting blog posts, company news, or product promotions on social media, you increase your chances of getting traffic to your website. One way is to use keywords in your content, ones that folks are searching for, by doing this you're likely to get clicks to your website. Everyone uses Google or Safari to search for answers today. Another easy way is to simply add your URL which is your website address to the bottom of a post, this too can drive traffic from your social site to your website.
More clicks means more opportunities for sales, and we all love sales!
Social Media Helps You to Build Customer Relationships
Another reason that social media works is that it gets your audience engaged. Customers want to know their input is important.  You can build relationships with your customers in a number of ways. Ask your customers to fill out surveys. Ask them to share their experiences with products and services. You can get real insight into their daily lives. What do they like about your product? What don't they like? When your customers see you respond in real-time to their needs, they know you care, and they'll love you for it!
Social Media is Fantastic for Brand Building
You don't have to spend millions of dollars like McDonald's to build your brand.  On social media, you get to design how you want people to view you.  Do you want to be known as the company with the quickest response time? Tweet about how quickly you respond.
Do you want to be known for your great customer service? Showcase testimonials.
Sharing pictures and videos is really effective for branding yourself or your company.
You can create your own Quotes with your company name added to the bottom, or upload a WOW photo and brand it with your logo… you can use free photo editing sites such as Canva  and Picmonkey to help you create beautiful branding pieces… and it doesn't take long to learn either.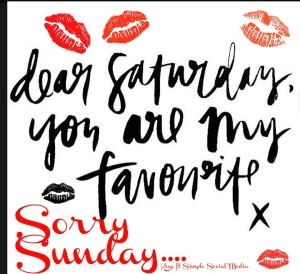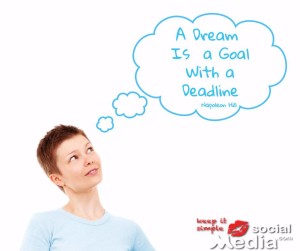 Social Media Ads Allow You to Target your Ideal Customers
When it comes to social media advertising, you don't have to throw everything at the wall to see what sticks. Facebook ads,  for example,  allows you to target users by education level, location, gender, pages they've liked and other important categories.  You can also target those customers who have already shown interest in your business by adding conversion pixels to your website.  In other words, you have a lot of control over advertising. Some ads can run for as little as $1 a day!
Your competition is on Social Media
Let's keep it real.  If your competition is on social media and you're not, then you're missing out.  By doing all the things listed above, your competitors are getting a huge chunk of your potential customers.  Also, they've got a head start on you because eventually, you will get on social media.  When you do, they'll be years ahead of you.
Now that you know that social media works, what are you going to do about it? Are you ready to use social media to make it work for you?
My name is Heather Clifford and I promise to "Keep It Simple"