Did you know your brand also includes all those emails you send…. Intentional or otherwise!
We have entered a brand new (no pun intended) era of marketing today… How so?
People will Google your name before ever getting Face to Face with you.
Customers no longer want you to tell them how great you are, they want to read about it in the search engines… or even on your website under "Testimonials"
Ask someone you know to "Google" you… don't try this yourself as your computer knows exactly who you are, what you are searching for everyday,  when you're online, and how to find you amongst the millions of pages that come up with ANY search criteria.
When I did the search for Heather Clifford I found 75 of me in North America… and let me say a few of me were not the kind of gals I'd bring home to mom…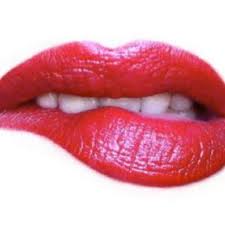 The only way to clean up your online reputation is to KEEP posting and writing good quality content, you should also be asking your clients if they would write an excellent raving review of your services or products, and YOU need to be active as your business utilizing social media.
Start by trying these few little ways to be found on the WWW and to keep an eye on your own Reputation
Sign up for Google Alerts and use your name as the first criteria. Monitor the online talk about yourself – then sign up to get Alerts about your company. (NOTE: You cannot change what people have written about you, however it brings this positive or negative talk, postings, or articles, to your attention)
Get soooooooo much good stuff written about you and your company that it slowly buries all the bad search queries.
Did you know you can hire a company to "Get Rid" of bad stuff about you online Defend My Name these are reputation management (FIX) companies and they are NOT cheap.
Ask for testimonials and happy client Reviews

NEVER

respond to really bad/negative Articles/Posts in writing… take it OFF-LINE. Respond in the right frame of mind… have someone else handle it. Don't be defensive – Don't apologize and then say BUT or HOWEVER… that really isn't apologizing.
Manage your reputation wisely going forward..
Google places is now Google My Business  get your business set up.                                                                                                                                  Now it's time to consider your brand online, the consistency of your content, the voice people are hearing when you post, and how your overall message is coming across… this means you KNOW your why. Did you prepare a business plan for going online? Have you decided without any doubt, the exact reason you are creating content to share. Try to share….. the following…. 

HAPPINESS – VALUE Added Content –

INTERESTING Facts – COLORFUL Photos with high pixel quality – Great Quotes – Great Business Ideas –

Thanking People – Thanking Businesses – People Using Your Products

… but be careful and KEEP IT SOCIAL!!!                                                        
Remember… You can't avoid all negative feedback, some people are just wired to point out your mistakes.. Life happens and we do mess up on occasion, own it. After all we're not perfect, but we do try darn hard!                                                                                                                                                          Keep It Simple!