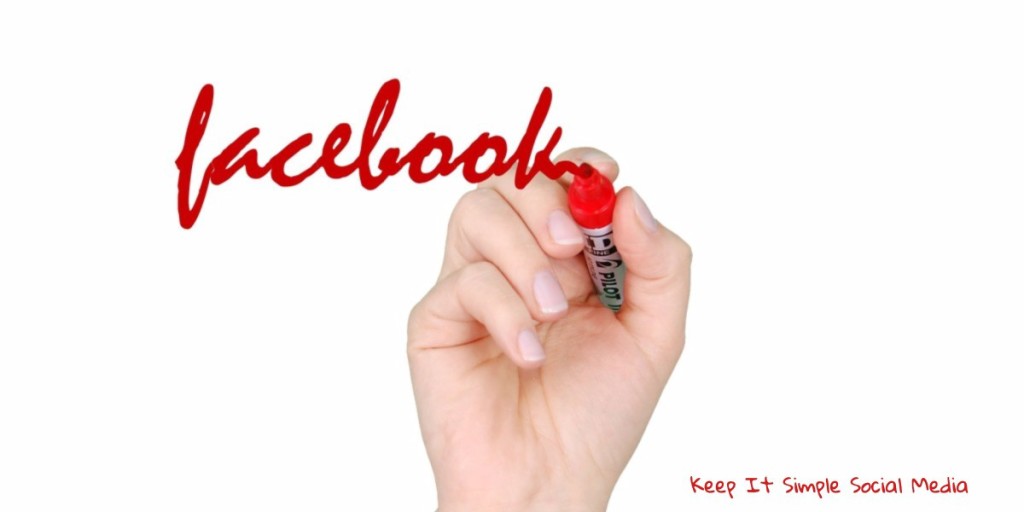 Recently Facebook began to change the way many of us accessed our Facebook Business news feed.
We use to access this news feed from our Business Page at the top right and simply click on the Home tab. The page would open on the business news feed and businesses pages that you had liked would feed their posts in there… Seemed easy enough.. However businesses were not using it!
Most business pages never utilized this bonus feature because somehow Facebook dropped the ball on educating us how to monopolize it. Basically this feature was never used because people did not know it even existed.
On the other hand, it also takes time and energy to cross-pollinate with local businesses, community pages & global businesses it it's not a return of ROI that is immediately realized… not particularly friendly in a an instant gratification world!
However it is FREE!!
It might be important for me to explain what this second news feed is. The business news feed is exactly like your personal profile news feed, you know, the place where you view all the posted content from your friends and family. On occasion you have also liked business pages from your personal profile.
When you created a business page here on Facebook, you created it through your personal profile, only the two pages are not connected.
Once your page was established Facebook gave you a second news feed. This second news feed in most cases is empty because you have not started to build it yet. In order for this news feed to begin showing content, you as a business need to LIKE other business pages as your business.
Facebook has moved the news feed from the "HOME" tab and relocated it under your profile photo and cover Image on your business page.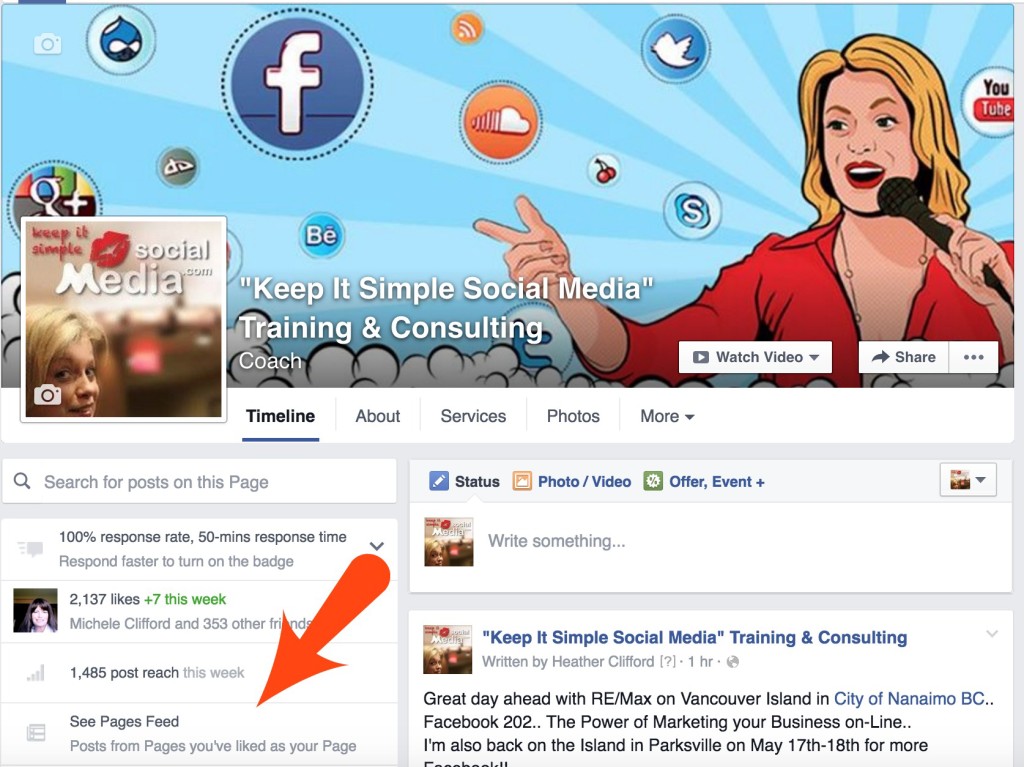 Now the rest is entirely up to you… How much you use it will be in direct proportion to it's pay off. Over just a six month period you could establish yourself as a social savvy Facebook Business user.
When you go into your news feed where all these posts are from other pages, you simply be social.. don't sell, Don't Spam… Everyone will know who you are and what you do, because your Business Card.. as I'll call it, goes with your comments and likes.
Your business card is formed from your Cover Image and your Profile Photo or Logo. This business card travels with your comments and LIKES… Although I always say LIKING makes you a number and Commenting sends the full card…So add a  Comment more!
Therefore, YOU don't need to sell. This is Facebook and it is a Social Platform that is best used socially. Every time you like or comment you are keeping your business top of mind.
NOT only do the business page owners or Admins see your name and what you've said, BUT everyone that notices that pages post in their own personal news feed will see your card too… It's almost one step better than attending a Chamber of Commerce event! (Takes a little to understand this, let me know if the Light Bulb goes on)
If you want interaction on your page, make sure you're reciprocating on businesses that like and comment on your business page. This is where the reference cross-pollination marketing comes from.
Once a week you should look at who is liking and commenting on your content and make an extra effort to visit their pages, encouraging and liking their content.
In the past month we have spent a lot of time talking about this valuable untapped feature on Facebook for businesses and I invite you to my Business Page to read more and watch the videos on Business Page News Feeds!
Let me know how it works for you… and Let's Keep It Simple!
Cheers,
Heather Clifford