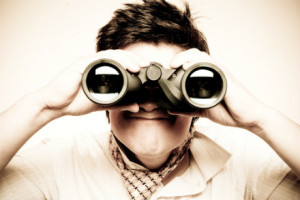 Here are a few Valuable Tips to help you be found on the World-Wide-Web..
Check your website from your mobile phone…. You're looking to see if you are "Mobile Friendly" In today's fast paced mobile world… Online search engines well penalize you if you haven't taken the time to update your website to the 21st century. Here is how you check…  Does your website shrink down small enough to show on a mobile device. It now looks like a tiny version of your website as viewed from a desktop computer. How fast does your website download to the mobile screen? Your page must load FAST…….Can I click your phone number and it will directly start calling you? Does your mobile site offer the user a good mobile experience on the small screen?
Is your website interactive? Can your audience click on your social media buttons and get directed to a new screen with one click.
Have you created a sign-up newsletter option where you are collecting e-mails in exchange for a monthly update letter. Perhaps you are giving away a free piece of advice, tips or something value added. Remember you need to provide an opt-out button at the bottom of each email newsletter you send.
If you are a Real Estate Agent have set up a page that is dedicated to a "Market Evaluation" where the viewer simply fills in a form with their property information and within 24 hours you have responded?
Do you update information on your website regularly? Such as writing a blog at least once a month? When you write a blog you create perception in the market place. First it makes you an author, which makes you an authority on the subject you are writing about… Soon you are the person to go to for that product or service. Always use Spell Check.
Does your website have helpful links to other like-minded websites… Linking to other websites can help you become higher ranked in search engines. Check to make sure all the links work.
Did you take the time to look up the most popular words that people use when they are searching out your products and services.. You don't want to word Cram as it is called… but you do want to write stories using "Key Words" Google can help you find the most popular words people use. You should write local but remember the internet is Global!
Make sure you have a call to action button clearly on the top of each page. Telephone and E-mail
Remember you only have 5 seconds to capture my attention when I arrive at your website!
Make sure the FONT is large enough to read comfortably for the age of your audience!!
Simply taking the time to double-check your website on a regular base will help you be more searchable in all search engines.. with the internet things change quickly, keep your site up-to-date by having it checked by a professional at least once a year.
SEO – Search Engine Optimization… uses both technical and design elements required to improve your rankings, increase awareness & drive traffic from Search engines.. It is also a focus of Organic traffic, which simply means you did not pay.
I hope these Ten Tips help you in building a prosperous business online & offline.. Don't forget Face to Face interaction when you are a Brick & Mortar business is what will keep your doors open!!
Heather