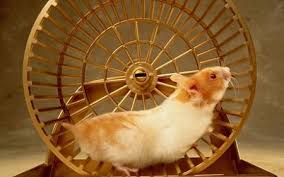 Do you sometimes feel like you're spinning your wheels? I hear it all the time from people I work with… It's not working, Facebook is a waste of time, my posts don't reach anyone… anymore!
True enough your post have less reach today, it's a pay to play network if you're a business. On another note you can see pages that create the perfect content for Facebook (speaking the Facebook language) and the posts end up hitting hundreds of news feeds… but by and far today Facebook requires your credit card.. and Facebook in case you didn't know happens to be one of the best targeted marketing vehicles available… for the money…
Let's answer the original question.
Basically how you know if what you are posting has any glue, pizzazz or Likability… Take a look at your engagement factor found in your insights tab. Once you have 30 people (NOT other pages) that have liked your business page, Facebook offers up analytics.. The Insights tab is found just above your cover image.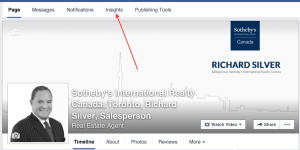 Now you can explore everything about your page: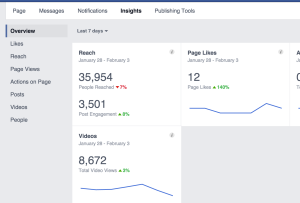 Once you've made yourself familiar with the back-end of Facebook, proceed to look deeper into each posting you've made, you'll find valuable information here. Sometimes people never click on the Like button or Comment… but Facebook will tell you if they've clicked on your photos or clicked any links you've added.. because your goal should be to drive traffic off Facebook and to your website where you can have email sign-up, showcase products and of course your services!!
Everything you do on Facebook is traceable and tells a story..one worth reading over and over… If you don't know if your content is of any interest to your audience, you'll just keep doing what you've always been doing & NOT changing it up.. That is complete insanity & a waste of your valuable time!
Not ALL content gets LIKES, but that doesn't mean your audience didn't read it or notice your name… this is called Top of Mind marketing and it is important as well. It also helps you to be found in the Search Engines if you are using the right keywords!
Being a Facebook Guru as we have been affectionately named by Facebook themselves… I can tell you everything Catherine & I do on Facebook …is measured and in more ways than one!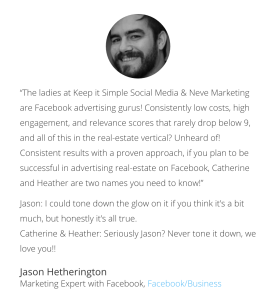 Did you know????? Facebook will let you follow other pages in your Insights tab (Think Competition) where you can see if their page is thriving or DEAD!
There you go… it really is that easy, but you actually need to take the time to notice… now it's just up to you.
You can always ask me to take a look at your page and I'll snoop around to see what your content is telling the world.. This is one of my favorite things to do… Helping others to get better..
Cheers,
Heather 😉