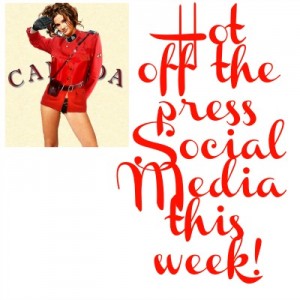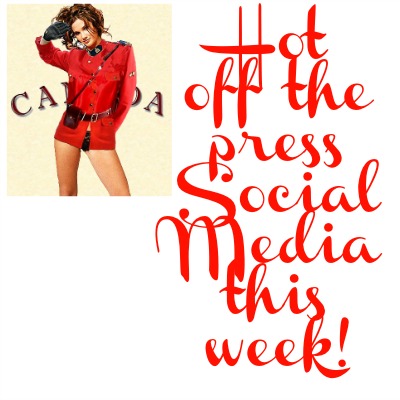 This simple question once answered will give you great comfort in the fact that you as a small business owner do not need to be everywhere, simply choosing one or two social networks and doing them well… can make your business visible online, thereby keeping you top of mind for when that "someone" is in need of your services!
The first step into clarity is to ask your clients, customers and even your sphere of influence where they spend their casual time on-line. It's really as simple as that… "What social networks are you using?"
If you were to search Google for example, and refine your search to the specific social network in your very own City or Country, you could find out where the mass majority of people are.. gender and age too. The more qualified information you have the better chance you'll pick the network with the greatest exposure for your business.
One thing statistics tell us is Canadians are the most engaging audience in the world on social media, and women in Canada lead the charge. The three top cities include Toronto, Ottawa and Vancouver… and it's important to realize most Canadians are on more than one network.
However, converse to this information is that Canadian small businesses have yet to grasp the power of social media, they still are not implementing social media in their marketing/business plan. The opportunity for exposure online for our small business is tremendous, yet statistics are telling us Canadian small business is failing when it comes to social media.
Twitter – As of May 2015, Twitter has more than 500 million users, out of which more than 302 million are active users. This statistic is world-wide. I have found with Twitter some businesses such as the news, media, fashion, photography… do much better on this platform than others. Instant rapid fire information and visual stimulation.
Periscope – The reason I am mentioning Periscope is because it was recently purchased by Twitter (2015) and has taken off extremely fast. A great live streaming video network that could prove beneficial in real estate.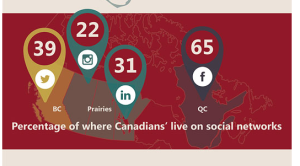 Facebook – If Canada has a population of almost 36 million and 13,000,000 people over the age of 30 years have a Facebook account.. this tells me I have a very large audience to sell my products to. However if I live, work and my products are in Vancouver, I know my audience over the age the 30 years in the Greater Vancouver area is 1,000,000… this is literally a captive audience to whom I am able to get my product in front of.. Facebook is also going to give me valuable statistics on how well my money is being spent, which people are most interested in my products based on their actions or clicking.
I mention "Money" because in today's Facebook world if you want to showcase your business & products, you will have to spend money to get better "Reach" and be guaranteed your postings are being fed into the news feed of your next customer… You do not need to promote or advertise every posting, but one a week is a great start.
If you read between the lines of what I just said, the money you spend guarantees your information will go into the news feeds of random people. Hopefully you have used your business analysis to determine who your strongest audience would be to target.. running just any ads on Facebook does not guarantee those people will stop and read your information… this is where creating engaging and brilliant marketing comes in.. speaking the language of Facebook!
Facebook is the platform for Friends & Family… it is a very social environment where word of mouth and endorsements populate the postings. It is a place where Sharing & Caring are in the forefront.
Keeping all these little tips top of mind will help you through a successful journey using Facebook for Business.
LinkedIn – 

With statistics as seen in the above photo from Canadian's Internet.com it is imperative that you utilize LinkedIn to build professional relationships with your connections on this platform. Look at the average age of the people using this network 45 -54 years. Does that age work best for your business?  With only needing to be on LinkedIn twice a week, it certainly appears to be manageable.
It is also very important to make sure your profile is listed in a professional manner. There are several important setup details that many people completely miss, thereby not being fully indexed through Google.
The new kid on the block which has had huge success in the past couple of years is Instagram. While Instagram appears to be gaining popularity it is mostly utilized by women who have small children, college students and generally a younger demographic. Don't discount it, but definitely dabble in it as you find time, it might just turn out to be the next big network… Real Estate would look great on Instagram!!
Now you have a little more information on each network and enough explanation to actually choose one or two platforms and get started.
Dedicate the time needed to become familiar with how they work, practice & don't be afraid, it is time on task that is essential to understanding any social media platform & with the new year ahead of us it might be a good goal to tackle.
My name is Heather and I'm always here if you have questions!