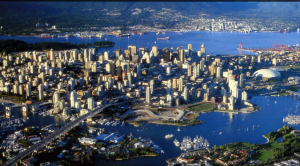 Social Media in Vancouver
How do you know which courses are legitimate when trying to find a social media work shop in Vancouver? This could be a difficult task for someone who is new to marketing their business on-line, you might not feel comfortable with social media, therefore understanding the importance of asking a few questions could save you from wasting money and time.
Before you pull out your credit card have a quick glance through these ten questions you should be asking your potential teacher.
1. Does the social media teacher have a Facebook Business Page? Or the network they are going to be teaching you? In today's ever-changing social media world an instructor must be practicing their profession to remain current
Example: Find their Facebook Business Page, review the last week of postings, check and see if anyone is engaging with their content. Do they share valuable postings, do they have a variety of content?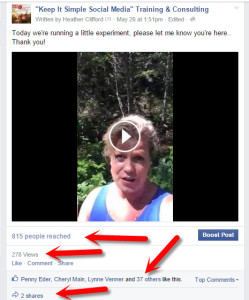 Not every post today is going to be a winner, but generally you can tell if the person understands value added content and social engagement. Remember social media is more social than it is technical.
2. They need to have a passion for social media and get excited when they're explaining how valuable social media can be for your business.
3. Your teacher needs to be a marketer.. Their brain needs to work on several different levels to pull information together to help you understand how to speak the language of social media and more specifically for the network you are going to learn. Content creators who are passionate, creative and a little outside the box thinkers.
4. They are not telling you social media can be done in 5 minutes a day. They are realistic about your time available and help you to implement a schedule.
5. They start by helping you understand the value of setting realistic goals for your social media. They don't just tell you to set goals, they help you understand what goals to set and why.
6. They recommend preparing a budget for getting started with your social media. Most networks today cost money to be effective. They help you see what your money can buy and how far your budget can go.
7. They can listen and observe your learning style and be empathetic towards your computer abilities. They need patience and a great sense of understanding.
8. They must have some computer knowledge and be a powerful trouble-shooter. They love a challenge when things are not going as usual. Computer glitches bring a slight smile to their face.
9. They have a tool box full of examples and sharable takeaways… When your class is complete you have notes to get you through the personal learning curve.. this is when you get home and your brain can't remember everything. A checklist would be great!
10. To me a very important component to teaching others is you really need to be a people person first.
****Literally thousands of people today are paying companies to teach them social media or do their social media for them, the money they are spending is doing NOTHING to help their business. I have just shown you how to tell who those people and businesses are upon some simple viewing of their networks
You are welcome to ask me any questions you might have on my Facebook Page Keep It Simple Social Media.
Many people I work with have been using a Facebook Personal Profile  for years and when it came time to set up a business page, they felt lost. That is because while it's similar in many ways it has its own learning curve.. don't worry we were all new at one time.
Heather