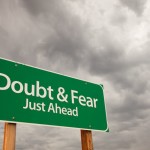 You've decided it's time to open your mind to the new world of marketing on-line… Social Media.
You've probably had a website for years, owning a website is very important as you do not own your social media account. However the big problem with only using a website to drum up business, is that it is static… it's one way communication. You supply all the important information about your business, but you are not interacting with the people who show up, unless they call you or fill in a form.
Sure you can add a live chat box.. but it's not the same as the power of utilizing social media to build relationships.
Social Media is a third-party network that you build over time, you nurture this audience thereby keeping your business top of mind for when and if people need your products or service.
Welcome into the ring, now you're on the inside participating and not in the stands watching. You'll need some guidance because if you're just starting out, this indicates to me you might feel very lost right now. That is OK there are many places you can turn to for help.
In the beginning social media can appear to be very confusing and truthfully things do change often, but never so much that it'll lose you…. except of course if you dabble… Social media should be consistent in order to benefit your business.
Here are the top ten ways to get started
Pick a social network that you feel your customers are using (Facebook, Blogging, Twitter, LinkedIn Video)

Take a number of courses and workshops, not just one. All social networks have a learning curve and the more you study the easier it will be to understand their value.

Work on building your followers, or your audience. Start by inviting clients, friends & family with a personal invitation.

Nurture and communicate with these followers, let them know you appreciate them following your business.

At a minimum add content a few times a week.

Think of the value aspect of your content for the end-user every time you post.

Only sell on 20% of your postings. 80/20 rule.

Do an audit once a month of your entire account – Information is up-to-date, links to your website work, phone numbers are current.

Ask for feedback from friends or co-workers as to how they are enjoying what you post.

Never give-up, you need to stick with it, do not be afraid to click buttons and figure out what everything is about, all tabs lead somewhere. It is up to you to embrace social media and incorporate it into your business plan.
Don't be afraid to ask for help, I totally understand the intimidation social media can have on a person. I have found it mostly relates to the unknown and rarely because of negativity being posted on a business page.
Social Media networks such as Facebook or Twitter are publicly traded companies and there is a fiduciary duty in place for the board of directors to make money for the stockholders. If you and I are afraid to use a social network because we are afraid someone might say something negative, then there will be fewer people using and paying money for advertising. Instead social media companies have made it easier for us to use, and have given you more control to delete, ban or report abusive behavior.
Time on task will make it easier every time you log on, just make sure you have a basic idea of what you want to say to your followers, take a little time to communicate with your audience, and then log off the computer and get back out in the field…
Never feel it's a big chore…  keep it simple… enjoy the journey and have fun!!
Heather