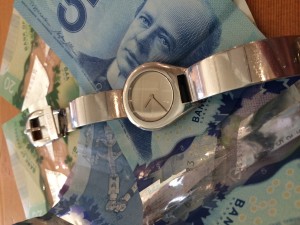 Let's talk about the elephant in the room, doing your own social media "Marketing"
Having a Facebook Business Page that you manage yourself could feel as if you need to have a degree in advertising and marketing. Are you thinking you need to go back to school? If you are a small business owner you might recall not so long ago, you handed your marketing off to an actual person dedicated to filling your ad spot and guiding you through the process; you simply sent a few photos.
Today it seems like things have changed and a lot!
If you're not the person posting to your Facebook page they say it's not authentic.. authentic?. Simply put, you are not the author of your content. Today you need to dream up the story board, find the photos & create the script… plus we are told you need to repeat this everyday; and not to put the same content on Twitter as you put on Facebook. Then there's Pinterest which is completely different from LinkedIn as it is with Instagram. Wow.. where are you going to find the time, resources and money… to do it all!
BTW – I post directly from my Facebook Business Page to my Twitter – One less piece of work for me… I also get a lot of action from my following on Twitter because I do this! KeepItSimpleSM
DON'T TRY TO
If you try as a small business to achieve a full-blown social media plan you're going to fail & miserably. In most cases I have found you don't have the time or social media expertise to pull this off. Every social network has a learning curve and a component called an audience to build.
People that are following you might be doing so for two reasons, they like your product and services or something you've posted caught their attention – Good job!
What if you just did a few little tweaks to a couple of accounts and kept this up consistently for 2 – 3 months. Then evaluate how it is going for you? Don't bite off more than you can chew.
Tweaks to consider… First look at your postings and honestly decide if they're getting the reach you consider sufficient, compared to the resources, time and effort you're putting in. Second is ANYONE interested in what your posting? Simple right? Yes it really is that simple. Likes, comments and your phone ringing with sales would be your first indicator.
What was hot last month on social media might not do anything for your business page this month.. Keep an eye on your Insight tab (You get this information, analytic tab, once you have 30 LIKES on your business page)
When your reach declines, bump it up with a little money, you don't need to break the bank. You can advertise today for as little as $1.00 a day.
The good news is Google will index all your content even if it is organic….
Question – Have you set a marketing budget for any of your social media?
When you are out going about your everyday life, watch for great real life action that would make awesome Facebook posts. Remember why people use Facebook, and learn to speak the language of Facebook.
Why are you on Facebook?
1. To follow family and friends through life's journey
2. You endorse businesses you feel passionate about or are interested in… Probably because you might dream of owning the product or you already do own it!
3. Vicariously living through others because of depression, loneliness or boredom
4. Stay up to date on current world events
Social media does not need to take up a lot of time, here is an example of my day on-line
1. Schedule my posts a few days at a time
2. Review any comments and Likes and engage with my audience
3. Check my notifications on Twitter and respond
4. Once a week I add content to LinkedIn
5. Once a month I try to blog
6. I dabble on Pinterest
7. I love Instagram but am very cautious in my postings
Do you notice my language… Social Media is a small part of my everyday life, but not the focus. I am growing my networks slowly, I am not in a hurry. Another important item for me is responding to the people who have taken the time out of their busy day to engage with my business.
I am very consistent with my social media and I grow my following a few people at a time. All my networks have valuable people who I am building relationships with, some more frequently than others.
***A small example of not taking yourself so seriously is.. I published this blog by accident before I edited it… oh well these things happen. Some people will take that little example and think it is very unprofessional, I can't worry about how other people react to my business. I can only be me and I am a professional and I love what I do.. Keeping it real!
Most importantly I would ask yourself if you are you having fun on social media? I know I sure am… thank you for being part of my journey on this very crazy ride through the new world of marketing.
Have an amazing week,
Heather