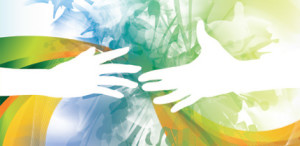 What is Reach?
When you get your content in front of people's eyeballs on Facebook it is called "REACH" and if you accomplish this without paying, it is called Organic Reach. It is true that your Reach has been falling drastically!
We need to first understand that over the past few years people have increased the number of Friends they have on Facebook and the number of Pages they have Liked. A person can have at any given time 1500 new stories appear in their news feed. If you have a lot of Friends and Pages you have liked, that number of stories can go as high as 15,000.
Relevant content is what Facebook is trying to display in your friends news feed, and out of all those stories mentioned above, approximately 300 will appear in it. Sound confusing? It's all about space available and there is less of it today!
It is unrealistic to think Facebook could put every story from every friend in your news feed every time they post. Facebook has its algorithms decide on your behalf which friends postings you need to see…. based upon how much interaction you have with that person… Simply put, if your friends are not Liking, Commenting or Sharing your postings, Facebook doesn't think your content is worth supporting!
* If none of your Friends lift their hand and touch the key-board to say they LIKE your posting or even look at any of your photos… Facebook decides that your content is simply not good enough.
The result is "Competition" in news feeds for content that creates some type of emotion. Facebook calls this the "New Ranking System" and it is meant to offer people a better more engaging experience.
Here is how you can help your own business page content get more visibility in 5 simple steps
1. Photos that tell a story. Incredible photography is a winner in Facebook language! Use one to three great shots. Even if no one clicks Like or Comments on your photos Facebook will give you credit if they click-through and look at each one..
2. When you create a post try to tell a story as if you are actually talking to your audience. Ask yourself if this posting has an engagement factor to it before you send it out. Think of when people search Google as an example, they are not searching for YOU … they might not even know you exist…they are looking for an answer to their problems.
3. It does not hurt to add a link in the middle of your story that goes to your website and to the exact page you want the viewer to land on. Remember only the first 9 lines show on a persons news feed of your posting, after that the "more" will appear and people will have to click this in order to see the entire story.
* Did you know you can actually have over 60,000 characters in a Facebook post? Doesn't mean you should try this. I would never advise you to write a book as your posting.
4. Stop selling… It's not in what you're trying to say, it is in how you say it.
We all love to buy, but HATE to be sold to. Give people an answer to their problem through your products or service.. by sharing a helpful story. Try posting a happy customer using your product, it's like an endorsement… how about your team hard at work. Get personal and friendly!
It's easy to see in your Insights if your content has any likeability. If no one ever comments or likes on any of your postings… STOP doing what you're doing and try something new… I love to look at pages and gauge the interaction they are or are not getting…. The world can see this!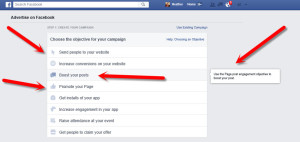 5. Don't be cheap spend a little money once a week and get your postings into more news feeds… but be careful, even a paid ad that sucks will no get much Reach!
I like to spend about $50 a week on increasing the reach for my clients to potential customers… my paid ads on the pages I manage are highly targeted ads that get my clients HUGE results. I print the ROI to show my clients how I am spending their money.
On my own business page Keep It Simple Social Media I might run a $5 ad every second week. What I try to do with every posting is create value for my Fans. Only when I need more visibility do I spend money. However if I saw my reach dropping I'd consider bumping it up a little with a paid post.
Think of Facebook as your on-line store that is open 24 hours a day… everyday. Rent Free!
Do you have a problem paying for news print? If eyeballs are seeing your product isn't this what your motives are? You will also need to ask your customers how they first heard about you. In the long run you'll want to know if this type of marketing is working to sell your product or service.
* You need to have a budget and a business plan before you just start spending money randomly on Facebook. There are about four types of ads that pertain to most small businesses on Facebook. Understand your why and your goals before you spend!
Always have fun and if you get stuck… ask me for help. You are welcome to write your questions on my Facebook Business page. Keep It Simple Social Media