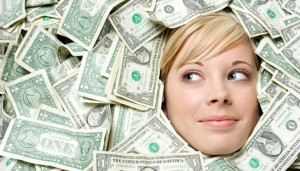 What do you have against Facebook?
We never had a problem paying for print advertising or even Google ads? Really what your disappointed with is the route Facebook took to get us all hooked…It started when we created a personal profile on Facebook and began getting comfortable giving away personal information, trackable statistics and then we asked our Friends & family to join in.
An average personal profile on Facebook has 300 Friends, that's if you're Canadian… these 300 friends have 300 friends, who have 3oo friends…Thus the beginning of viral marketing!
There was no possible way to keep this FREE machine going once it hit the stock market… How could they, the board of directors has a fiduciary duty in place to make money for the stock holders.
Facebook had masterminded the audience you needed to get in front of… In fact it was an audience that gave you permission to subliminally market to them when you were posting from your business page. Simply brilliant.
I'm pretty sure in the beginning Facebook didn't know where this was going… and then it became bigger than any other marketing vehicle available today. A captured addicted audience.
Rumour has it Facebook lost over 11 million users aged 13 – 24 since 2011. On the upside while they were leaving an older crowd was joining.
The question you've always needed to ask yourself as a business on Facebook was this..
Who is my audience, where do they live and how old are they? Your products and services might not be affected by the younger unfortunate loss to Facebook.
Still without a shadow of doubt one billion people are logging onto Facebook on a regular base. My own page Insights tab tells me that my Fans log on everyday…
How can you play and stay visible today:
1. Post on a regular base, try once everyday  (Scheduling your posts can help maximize your time). Consistency is key.
2. Remember your Postings need to be engaging, entertaining or educational. Your goal is to make the viewer of your post (your Fans) lift their hand and click LIKE or comment.. Find creative ways to get these people to engage with you..
3. Ask questions, get opinions, be open-ended … Try an 80/20 rule for selling.
4. Budget for advertising on Facebook and start small. Did you know you can spend a dollar a day if you wanted.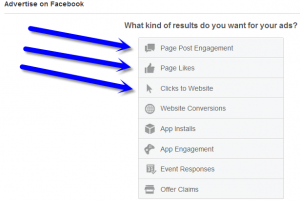 Learn how to be effective with your advertising by experimenting, run a few contests. Easy Facebook  contests Here
Once a month spend $20 for More Page Likes, target your audience to be precisely the people you'd sell your products to.
Once you make a posting on your page, wait until a few people have Liked and commented on it and then… From your personal profile  click the cog-wheel in the top right corner and click Advertise on Facebook…go into your create an ad and try Page Post Engagement from here you can remove the right column so your ad appear directly into the news feed of your targeted audience. You can pick the geographical location for the ad and the age and gender of who you'd like to see it… This is really getting specific and targeting your audience, not wasting your marketing dollars & efforts, but remember DON'T sell… grab my attention in a Facebook way!!
Learn to speak Facebook
5. Rinse and Repeat – nothings perfect when it comes to Facebook.. it's all trial and error in the beginning for everyone… Facebook advertising is NEW to the world, some people and businesses are doing a better job than others, it just takes paying attention (no pun intended) to what you like on Facebook and steer clear of what you see that turns you off.. Have fun!
My name is Heather and you can ask me all your social media questions directly on my Facebook Business page wall Keep It Simple Social Media
Cheers!!