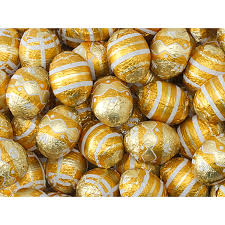 With Easter just around the corner why not give a boost to your Facebook Page "Talking About"
In August 2013 Facebook changed their rules for running contests from your timeline. You no longer need to use a third-party app. This means you do not need to use the boxes located under your cover image & upload or install another companies applications. Previously this was the location where you had to run a promotion or contest. In the old days & still today it is advantageous to use third-party apps because you can collect e-mail addresses or ask people to LIKE your page before entering your contest.
However most people do not know to click these boxes and you would need to promote these apps in your everyday posts.
I strongly recommend before you begin promoting your contest you make sure you know exactly WHY you are running the contest and WHAT you hope to accomplish. It's part of your business plan. Smart Goals!
There is nothing wrong with running a small contest just to show Fan appreciation or to "Boost" your page visibility.
Facebook has a few rules and guidelines you'll need know before you get started, click here for the official rules:
The three top rules I see missed on several pages running contests are these.
a.   A complete release of Facebook by each entrant or participant.
b.   Acknowledgement that the promotion is in no way sponsored, endorsed or administered by, or associated with, Facebook.
Ideas for quick and easy contests
1. Try posting a photo of the prize you are giving away with a description including the instructions and conditions plus the Facebook disclaimer. Use a link shortener and just add the new shortened link (the disclaimer) at the end of your post. I often use Bit.ly to shorten my links.  Prizes don't need to be expensive, try using a gift of your product or services.

*Once you get a few entries and comments on the post, click on Boost Post. This is located just under everyone's comments to the right. Even though it is recommended not to use this quick tab, it actually allows you to ensure your fans and their friends will see the post. You don't need to spend a lot of money if you are on a tight budget, try even as little as $1 a day. It's important that you use geographic locations if your business is not on-line.
*When people add a comment or write on your wall it makes it easy for you to contact them if they are your winner, more importantly you now can begin the process of building trust through engagement.
*You might "PIN" the post to the top of your wall during the contest. (If you'd like to know how to do this, ask me directly on my Facebook Page wall. Keep It Simple Social Media
2. Another idea for a contest is to ask people to add a picture in the comment section or directly to your wall… maybe a color contest for kids and give away two movie tickets and popcorn.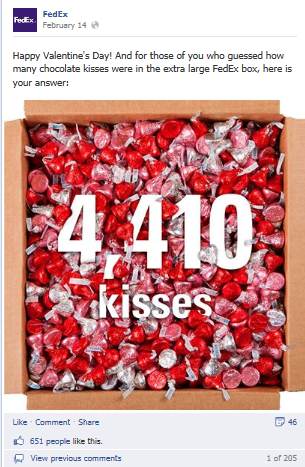 3. Guess how many chocolate eggs are in the box? or Jelly beans… this is a great one because Easter is around the corner & you could give all the candies to another charity or have an Easter hunt with them.
****After the contest is over you can click on the photo and edit it to write the correct answer and announce the winner.
4. Caption this….. "If I won two movie passes I would take"________________________
Then just pick the best answer or have a child, sister, husband.. choose the winner….
*Fans enter by Commenting on the post…keep the question quick. Ask one simple question that can be answered using ONE word. For example: what colour/item/room/art… would you like best (from the photo you are using of the prize)
You decide how you are going to pick the winner.. the bigger the prize the more your contestants will keep an eye on you and how you run this contest. Sometimes there are sore losers and even people who try to CHEAT!!!
It is important that the fans you get from any promotions are relevant to your success in business. If you plan on running a contest and want me to take a look, I'd love to help you…. Have fun & keep it simple.
You can always ask me your social media questions directly on my Facebook wall Keep It Simple Social Media
Cheers!