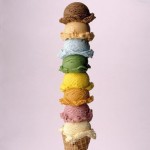 While posting all day long might seem like a good way to get started with your Facebook Business Page, too much of anything can make you sick. Posting on Facebook too often can make your audience sick of YOU!
Today our lives seem to be busier than ever and when we have a few minutes to spare, more and more people are clicking into Facebook to see what's going on with their friends and family. Reality is we zip through our news feed faster than ever before, we love to read through the content always looking for items that add value to our lives, make us smile and keep us in the know.
All of this content published in our news feed is showing up because we gave the person permission to post it there. Subliminal permission based marketing.
If you are monopolizing someones news feed, because you are double and triple posting, and you add insult to injury because your content is irrelevant, boring, blah blah blah… they might over time delete, unlike, or HIDE you. Once this is done chances of them seeing your content or your business name again are very slim. People just tend to forget you.
My dad told me once that he needed to unlike me because he thought I posted too much, back then I was posting twice a day… you see my dad does not have a large Facebook following, and because he was not on Facebook everyday, it seemed to him like I posted all day long.
Did you know that every posting in your news feed has a date stamp on it? My dad would not be paying attention to this small detail, and neither will your friends or fans.
Very few business pages on Facebook can get away with posting every hour, I follow a few and often wonder who is sitting behind the computer coming up with all the content…and how much are they being paid?
If you are a small business person you are going to get burned out, finding valuable content takes time and energy. If you are trying to post about your products and services less is probably going to be more.
I'm sure you would rather post something of value once a day then spend hours on your computer trying to find tons of content. If you post too much, your engagement and reach will actually fall and conversely if you post too little, such as only twice a week, your audience can not engage enough with you and your reach will fall….
It's known as consistency and the best approach according to Socialbakers is 4 – 10 postings a week for an average business. Yes every person and business is going to be slightly different, but over-all..
Make sure you have a business plan in place that speaks about what content you are going to create, how much, how often and figure out how you can get traffic back to your website, always keep in mind that this is marketing and you need to be branding yourself.
Ask these questions:
Who is my audience? What are they looking for from me? Why are they following me? What can I do to make them happy? Have a voice that knows exactly why you are on Facebook.
Why not experiment and run an ad or two every month. Spend a little time creating awesome content that is branded and website driven and then get on with your day. Drop back to Facebook now and then and let people know you know they were there, or at least that they commented or liked your content.
You must have a strategy for your Facebook business page.
Most people keep posting because they are trying to reach more of their followers… Guess what, it doesn't work that way. Unless people comment or like your postings… less and less of your fans are seeing them. It's called the last 50 actors and Facebook is keeping track of who they are. Posting too much could be a double-sided sword.

Facebook Recommends you post Once a day. You can always run a Facebook ad for a little more exposure, one that might cost you $25. this will guarantee you get into the news feed of more people. It's up to you to make the ad engaging.
In my workshops I often hear from my students about all the people who are CRAZY on Facebook… I know a few myself, and although I should have unfriended or unliked their pages years ago, I follow them because I can't belive they have this kind of time, they actually make me giggle…
Today I am dedicating this blog to my very good long-time friend Noelle in Toronto, as she embarks on a new journey into Facebook for her business page The Teenage Tutors  I am wishing you and everyone here much success with your marketing on Facebook, don't forget I am here for all your social media questions and suupport… Just ask me on my business page wall…
Let's Keep It Simple!