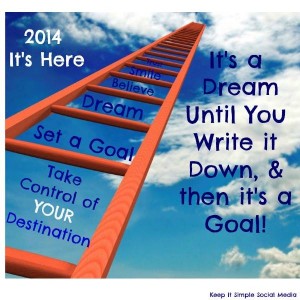 Do you have a lot of great ideas…in your head?
Today while I was having my nails done at ICE Nail Bar in Nanaimo Jan who is the proprietor of this gorgeous little shop….and soon to be my new customer, told me about some of her really good ideas.. she said she has many of them… but they are all stored in her head.. Most of us are the same..and because of this storage vault we keep, it makes it hard to put those brilliant ideas into action.
The first step to setting goals is to have some in your head… Those are the thoughts that have been creeping up on you over and over. This is your minds way of saying… we should do this.
The most important step you could take would be to write them out… It is not real in your head, at this point they are only dreams. Written commitments are much more effective than verbal ones.
Let's start by creating S.M.A.R.T Goals
#1 Specific ~ This is where it all starts… Write out exactly WHAT you want to accomplish. Tell yourself the WHY. It needs to make sense to you.
Then get very detailed on the WHO… exactly who is it you are talking to, is it a man, woman or both. How old are they and where do they live. If they were going out where would they be going to, parks, the gym, stores, coffee shops… Where are they spending their free time and who is getting their money?
#2 Measurable ~ To be honest with you, this one takes more time to determine. You'll need to keep track of why someone used your product or service, how did they find you, how do they keep in touch with you, and have you converted any sales from them seeing your social media. Better yet, are they now a recurring customer….rentention. How are you going to evaluate if your social media efforts are working? A lot of social media is top of mind marketing. It will take your communication and questions to your customers to track your success. Most social media networks have metrics/analytics for you to use.
#3 Achievable ~ While it's pretty exciting when goal setting to set big audacious hairy goals, you need to ask yourself if they are realistic… can you accomplish all you're setting out to do? It's easy to be creative, but not accomplishing your goals could lead to meandering and complacency. You might even give up and say it is hopeless.
#4 Relevent ~ Everything is centered around your communication, content and tying into your overall plan. You must create a master plan of your voice, on-line and off-line. YOU are your product and you introduce it to the world through your words, pictures, videos and engagement with others.
#5 Time-Bound ~ Set target dates for everything you write down, by when will you have 1000 Followers, by when will you make your first sale, to who and for how much. When will you take it to the next level. Always set more than one target date. How frequent will you do each task, once, maybe twice or is it a rinse and repeat model? Think of drop dead dates for learning a new program or taking a marketing course at the University, buying a new computer. All of these items tie into your goals. Your goals can be revisited over and over…and yes they can be changed and more can be added.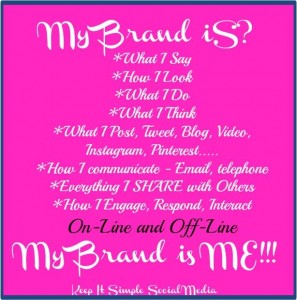 Scheduling
You'll need to also get a calendar out and schedule your exact time every day or twice a week or when ever you plan to do your social media.
There will be NO consistency if you just do social media when you find time.. that is haphazard and dangerous, it puts you out to the world as less than professional and you'll be perceived as unreliable.
Let people get to know and understand they can trust you by YOU being there for them. People get use to seeing your posts on a regular base and it is through this permission based marketing that you will build trust and relationships.
Feelings
If you are using Facebook as your means of communicating to your audience it will be very important to understand this is an emotional vehicle, and you will need to market through emotions. You will need to make people feel something when they see your content. If you only make people think by posting analytical information this is not emotional at all. Find your own inspiration through your product and services and then turn that passion into content. You will lose the social media battle if you only SELL.
Be the story-teller you are to your children!
Remember you are talking to a person, not a computer screen, we all love a good story. The old way of marketing according to Seth Godin was called interruption Marketing.. this was when we were rudely interrupted to be sold to… it doesn't work today. You have now been given permission to enter someones news feed and market to them subliminally by being a problem solver, staying relevant and with personality. It is by entering this news feed over and over again that you will be remembered… It's called frequency and acceptance, unless you turn the viewer off by posting too much, boring, irrelevant content… Most news feeds are full of great stuff, don't stand out by annoying people.
Last but not least
Practice listening first, caring and then engaging with your followers, fans and connections… Create original Likeable content.. every time you post ask yourself.. Does this help someone, is it fun or funny… is it relevant… can my audience engage with it?
If you feel lost or lonely, head over to my Facebook Page at Keep It Simple Social Media and join in with my community, ask me any social media questions you've been struggling with directly on my FB wall, and expect an answer… I'm here for you on this exciting journey!!
Cheers
My name is Heather Clifford and I teach hands on simple social media. I am a speaker, consultant and trainer. I'm here for you and your businesses success marketing on-line.