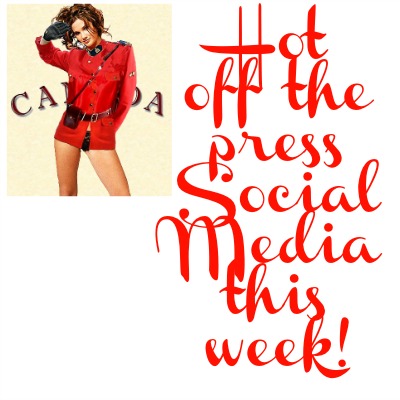 You can click on any high lighted text to read the entire blog.
#1.
This week I read a blog that made perfect sense to me and I thought you might like to read it too….
"The rise of brand advocates" if it costs your business 5 -10 times more to find or attract a new customer, we all should be working on keeping the ones we already have and turning them into advocates for our brand. If you have a customer that loves your product or service turn their happiness into your strategic marketing efforts … ask people to send photos of them using your product or ask then to write a testimonial on your Facebook page and add it to your website. That blog was found at Social Media Today
#2.
I love looking at info graphics for ideas, it's an easy way to get a quick snap shot of what the writer is sharing. In this blog Mike Gingerich from Tabsite shares how to create a Facebook Sales Pipeline  using an info graphic, Mike also includes details for each point he is trying to make. I agree 100% on the 80/20 rule. 80% of your postings need to be valuable, engaging content; only 20% should be selling product or yourself.
#3.
A fellow Canadian colleague of mine Melonie in beautiful Kelowna BC wrote the last social media tip this week. 25 social media tasks Pro's never forget .. I recommend you check all 25 off your list and keep a cheat sheet by your computer. In this info graphic Melonie covers LinkedIn / Twitter / Facebook for Business
The world of social media is constantly changing and evolving into a marketing machine that no business can do without today. The basics of social media have not changed, be social, post with consistency and show your followers you appreciate their time. You can create elaborate pages and accounts or you can keep it simple. You may want to dabble in advertising now and then and I would suggest you create a small marketing budget to do this as Facebook is matching Google today for a strategic advertising option.
The idea is to keep you or your business top of mind for when and if someone needed your product or service. Nothing more and nothing less… take your time and breathe, social media is not going away and it can be fun…
Cheers!!