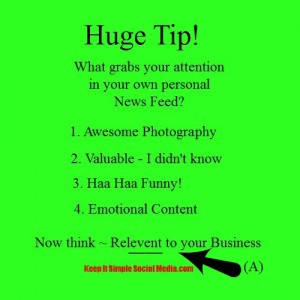 Everything you post needs to count ~ Often I can post something I believe to be of value and no one will respond ~ Facebook is LIKE that. Ask yourself before you hit send or post ~ Can someone engage with this posting and is it of any value?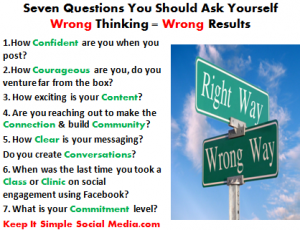 Most people love a story, I know when I'm reading through my new feed I am now trained to skim right past the boring or un-colorful! What makes me want to stop on your posting? We LIKE shiny objects…pictures are eye candy ~ Use them wisely!
Today I was in Vancouver taking a workshop myself on YouTube…just in case I was missing anything of value ~ we never stop learning.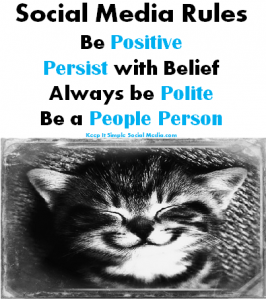 If you can remember ~ Facebook is an emotional (vehicle) network where we LIKE to Learn ~ Connect ~ Support ~ Laugh in our own little community.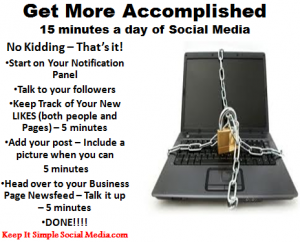 Don't become a prisoner of social media ~ do what needs to be done ~ get off-line and out in front of the world ~ both on-line marketing & traditional marketing ~ Face to Face ~ will compliment your business! 15 minutes once or twice a day at different times.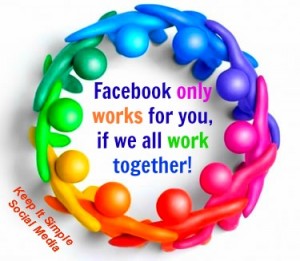 The biggest tip I could share with you is HELP others out ~ work together ~ Have fun!

Cheers!
My name is Heather Clifford and I live in beautiful Nanaimo BC ~ I teach hands on social media helping to bridge the distance between technology and on-line marketing. Please head over to my Facebook business Page and ask me any social media questions you might have. Or visit me oat Keep It Simple Social Media.Com