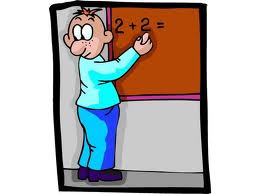 It should be called Social Networking not Social Media
Stop for one moment and look at the social sites you belong to, the ones you've set up for your business and the ones you might be using personally. I don't believe the majority of so-called social media sites are really media driven for business except maybe YouTube and indirectly it is not either.
If you really think about the word media, print advertising or the news on TV might pop to mind. To be in the media means to be in the spotlight. (Drama)
Now think about the way the words Social Media are thrown around and you probably think Twitter or Facebook. LinkedIn actually is the perfect site for social networking because of the professional connection.
Media means communication, although when I think about communicating I think two-way conversations.
My boyfriend nailed it the other day when he said to me a reporter, the police, politicians and other official businesses should call their networks social media and people like you and I should call ours social networking. Social networking is the art of building relationships over time by listening and sharing; it is not one directional.
Our main goal in many cases is not to print the news or blast information out, but to build relationships with the people on our sites because we want our followers to know who we are and what our business is about, so eventually we can sell our product or service to them and don't forget we also want to retain our loyal customers and create referrals.
The lines are a little grey and I'm not advocating for black and white I'm just trying to help you realize that if you looked at your social media sites as networking opportunities it would help people to stop selling first. Think collaborative conversations.
We hate to be sold to, yet we all love to buy from those we deem trusted, knowledgeable and friendly, this usually only takes place after we have developed a relationship.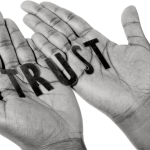 The other valuable tool that comes from networking and is a very powerful form of marketing, one you cannot buy, is called "Word of Mouth" we trust our friends recommendations… we don't necessarily trust the media.
If I can use any social site as an example I'd say Facebook is the journey of discovery and definitely not a destination you will reach anytime soon.
This said journey is going to take at least 6 -8 months to build and just when you think you've got it figured out the rules will change and you'll lose a few relationships, because that which you do not use or nurture you will lose.
In a lot of cases you don't have control anymore, because of EdgeRank and Algorithms but that my friend's is going to be in another blog. Rumour has it "EdgeRank has died"
What I am alluding to is the people and friends that have LIKED your business page will not receive every message you post on Facebook in their news feed because it literally would be impossible. Therefore over time you will be forgotten because we have so many pages and friends today that keeping up is virtually (no pun intended) impossible and that relationship will die. The networking will end.
To network you need to participate and engage with each other, you need to say things that educate or create emotion. I give my students this advice "Make me laugh or tell me something of value I don't know" Write something in such a way that I will respond or engage with your posting.
Interaction/action or sharing social ideas will trigger a social sites search engine algorithm to believe a relationship has been formed between you and that business and once this begins the mighty networking commences and I wouldn't call this valuable use of your time Social Media I call it social networking ~ Good Luck!
My name is Heather and I live in beautiful Nanaimo BC where I teach hands on social media. I travel throughout this gorgeous province coaching, speaking and consulting on social media. I can help you bridge the distance between technology and marketing your business on-line. Twitter – Facebook for business – YouTube – Pinterest – WordPress Blogging – LinkedIn – Foursquare… you don't need them all, but you need something!