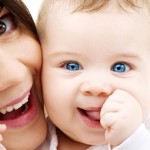 Can you blame us?
This week I have had  three interesting conversation with three different new moms. They all feel as if they have missed the social media train because they decided to get off the treadmill of life and have a few children. Each said that while they were raising those beautiful babies the years just slipped by them until all of a sudden they could hear the whistle blowing…."Get on the Train" "Get on the Train"
This is literally what they said to me and they don't even know each other.
On the other-side of the coin I also know some phenomenal women that with babies on their lap hit the social media ball right out of the park… Different strokes for different fokes.
Here's a little something you should know ~ You haven't missed anything… we've been waiting for you.
Our first priority as a mother is our family and as women it is even more entrenched within our soul because civilization has thrived for thousands of years because the woman traditionally have stayed home and raised the family. This is understood to be true…
Relax, breathe and tell me why you need social media in your life, is it because now you are back to work or starting your own business? If so then your timing is perfect, you're ready and because you're ready your mind will be open to learn.
You probably have dabbled on your personal profile within Facebook over the years showing off cute pictures of your pride and joy, so you have kept your mind up-to-date with the biggest social network existing today.
I'm going to suggest you take your time and think about integrating social media in these three easy to mange stages.
1. Determine which network your customer is spending their time on?
If you decide it is Facebook you'll need to create a Facebook Business Page. You cannot run a business through a personal profile, it is against the Facebook Terms and Conditions. Remember Facebook is a $150 billion dollar stock traded business and the board of directors have a fiduciary duty to make sure all terms of that agreement you signed are being met.
2. You MUST learn the correct way to use the network you pick – such as Facebook for Business
As much as Facebook tries to help you understand the set-up and function of using a Facebook Business Page it is still very confusing in the beginning to understand exactly what you need to be doing. There is no easier way to learn than with your computer and in a small intimate setting, where you can ask questions and be heard.
Finding yourself a trusted expert in social media training is paramount. How do you know the person you are about to enlist is actually the expert they say they are? Check their networks – check their referrals – check their credibility – do they walk the talk?
Once you've settled on a social media trainer, get help and ask questions, don't give up, don't think it is not really that important, don't be fooled by instant gratification. Facebook is a journey and as such takes at least six months to function at its optimal levels.
3. Measure your success "ROI" Return on Your Investment
There are plenty of free tools available today to measure your success rate including right in those networks you're using. If you incorporate Hootsuite for example as your handy dashboard tool it comes loaded with analytics.
Another full-proof way of knowing how you're making out is to ask people how they found you, what made them buy your product or walk through the door. Don't expect to be an overnight success, those types of businesses are far and few between… Time is your best friend.
I have found the best way to succeed is by helping others, it is also a great way to learn yourself. Maybe even consider putting a mentor group together and have someone come to speak on a specific subject. Twitter – Facebook – LinkedIn – Pinterest – YouTube – Google Footprint
I call these a working lunch and they are very successful.
Cheers!
My name is Heather Clifford and I live and play in beautiful Nanaimo BC. I teach hands on social media and am a professional speaker, consultant and trainer. Let me know if you have any social media questions I could help you with.