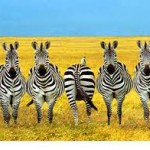 Standing Out
In the world of social media you definitely need to break free from the herd…. find that little niche only you can share… Believe me I know it takes time, and thank goodness there is no rush…yet!
What do I mean by standing out? Finding your thought pattern for posting, knowing why you've chosen the direction you are going, understanding your why. Only you can do this, once you get over the fact that you need to post at least once every day or so, you then need to create an actual reason to make me want to follow you…are you fun, have you got some crazy good ideas?
I decided I would write some not so out of the box ideas for you to think about posting…and ways for which you could cross-pollinate with other businesses… remember you are only as successful as the business pages you follow…and if you don't know what I mean, just call me, we need to talk Facebook….
Being Different
Grab a crazy photo and tag your new followers in it, with a big thank you ♥
Share a really cool new website you've found and tell people why it matters to you
Share an awesome new Business Page that is not yours or have your top three for the week
Post something from your Pinterest site – Pictures work!!! This will give us a glimpse into your mind
Write a quote and then add your two-cents (with Picture)
Introduce your team with a company photo and tag everyone
Do a big photo collage with your suppliers and tag their business page in it
Have a recipe of the week with your favorite deli and boutique wine store – picture and tags
Have a guest poster once a week…
Ask people to ask you questions on your wall… then write a little blog for the answer
Copy anyone that is doing something fun and interesting – that appears to be working
Now it's your turn, give me and the followers something awesome to try, write it in the comment section and don't forget to post as your business page so we can LIKE you……………
Cheers!
My name is Heather Clifford and I live in beautiful Nanaimo BC where I teach hands on social media in small groups. I travel through BC teaching my clinics and love meeting new people along my journey.
I am a social media consultant and trainer, so if you need help with your social media marketing plan give me a call 250-585-6002.
Twitter – Facebook Business Page – WordPress Blogging – YouTube – LinkedIn – Pinterest – Google+