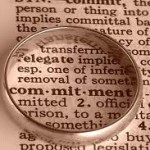 The Constant Struggle with Time
We all can say today that time is just flying by…. The day slips away and many tasks are left undone. Your Facebook Business Page is probably one of them… If it's not working right away in this instant gratification world…than we abandon it. Silly social media doesn't work, I know I tried it..(not for long enough to gain any traction, but you tried it)
Wrong way to use social media… this new world of marketing is an everyday commitment or at least every other day. It should take you about 15 minutes to remind the world you exist… I am in my news feed everyday and somehow some of you are there too – congratulations!
You know I am having relationships with people I've met only once, I am getting to know them through their content and their commenting… I am building a referral network in all kinds of industries… this never happened over night, it has taken months and months of continuous nurturing…just a little everyday… A LIKE here a COMMENT there… Little by little Keep It Simple Social Media is growing a data base of interesting & exciting people, while at the same time reading valuable information that I can use in everyday life – even if it is with a simple quote… I myself appreciate quotes of the day…
Facebook is making me think a little differently when I go outside, I sometimes say to myself "This stunning view would be great on Facebook" and then I snap a shot for my archives or posting of the day to share with my new community.
When I'm out shopping as I am paying for my goods I ask the clerk "Do you have a Facebook Business Page I could LIKE?"
Simple quick little ways to improve my page and my Talking About… EdgeRank…I'm never in a hurry when at the till… it is a great opportunity to meet someone new and share a few details about myself… Doesn't take but one minute to do this simple thing….
Tips for Improving Your Facebook Business Page
Schedule 15 minutes everyday – write it in your day-timer
Make sure you know what to do – if your page has 0 Talking About – get help fast!
Look at other successful business pages in your industry – not in your local area
Share other people's posts
For heavens sake – Talk to the people who take the time to post on your wall
Ask me for help on my wall
Make little cards with your Facebook URL – Keep It Simple Social Media  (hand them out)
Ask people if they have a business page
Get a bumper sticker done – R U Following Me? Keep It Simple Social Media
Give yourself permission to do this type of marketing – it is work not play
I loved when Sandy Rantz one of my great friends & student said… "This is FUN!"
Cheers!
My name is Heather Clifford and I live in beautiful Nanaimo BC – I travel throughout this gorgeous province teaching hands on social media in small groups.
I am a social media teacher, trainer, and consultant. You can bring me in to speak with your team about marketing using social media or to have a consultation about integrating social media into your business plan.
Twitter – Facebook Business Pages – YouTube – WordPress Blogging – Google+ – Pinterest