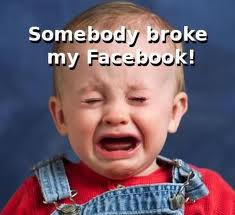 First Glance
You worked hard to get your page up and running, it looks great! Your Cover Image is fun, bright, excellent photography. Your Business Profile picture is professional. Your page name is clear and concise, meaning I know who you are and what you do… your location of business is defined…right?
I mean we are talking about the world-wide-web… this information goes out into cyber-space and lands somewhere… do I know it's you?
Your Message – Postings
Just take a minute and think about your own activity on Facebook. When you log in you land on your home tab… this is where all your friends postings can be found… you skim through it fast to get updates and look at photos and generally just feel good about the messages you're reading… Next time you do this pay attention to what catches your eye… how relevant the information is to you… what type of eye candy jumps out and makes you feel something…anything… Now – write this down!!!!
Build your goals and postings for your business page around these emotions…the sayings, pictures and information that attracted you to read on…..but be real, be you, and connect your page through what excites you… Your business page needs a component of business for sure…. but step away from the box a little and realize that your business is much more than your products and service… it should in most cases include your surroundings and educational facts and tips that add value to your reader's life…
Each one of us has a treasure chest of information that others would love to know or hear about…go into your photos or archives and find older information that is still relevant and that you would want to share…next time you head outside look at your surroundings for new material to post… think of how you can include testimonials for other businesses… sharing and caring is how you can become the most effective on Facebook…
Check Out Other Pages
You can find examples all over the internet of small businesses doing great things… Search Facebook for pages that look successful….see how many people LIKE the page and if anyone is TALKING ABOUT the page …. what is it about that page that makes it popular? Photography – Contests – Stories…. or are they selling the product to become popular?
 Wickaninnish Inn –  (You can do this)
Flip Flop Shops – Nanaimo
The Secret to Facebook Success
 Don't you know by now there is no real secret to success… this is a journey which takes time to evolve.. You need to approach this new marketing with a smile on your face and an idea that what ever you're going to post is somehow going to make my (your readers) day better… have fun and we'll feel your joy and LOVE IT!
Be consistent

Engage with your followers

GET MORE LIKES!!!! (the more people who follow you, the better chance you have that someone will say something or click your LIKE button… people LIKING your page also counts in your TALKING ABOUT… there's a secret you can bank on…

Leave me a comment below & share this blog with someone who could use a little help ♥
Cheers!!
My name is Heather Clifford and I live in gorgeous Nanaimo BC… I travel throughout this beautiful  province teaching small hands on social media clinics. Twitter – Facebook Business Page – LinkedIn – YouTube – WordPress Blogging – Google+
I am a social media manager, Author, consultant and social media speaker… call me today if you'd like to talk about a social media marketing plan for your business.