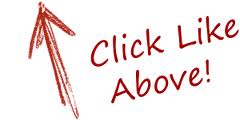 You Need People To LIKE You
Having a Facebook Business Page is really a catch 22. A business page can only LIKE other business pages, it cannot LIKE people. In order to market to the world and keep your business top of mind, you need people to LIKE your business page… so the million dollar question is…. HOW?
Time – it takes time and work and patience… really, your page is a work in progress… not a means to an end… you need to have a fun page that people enjoy seeing when it shows up in their news feed…it needs lots of rich valuable information and the odd joke or two to make me laugh… I'm on Facebook to learn, smile and see my friends… Edu-Tain me! (Educate – Entertain)
If I drop by your page and see boring, repetitive….. blah blah blah… why on Earth would I click your LIKE button?… lets take it up a notch and think about what we enjoy on Facebook, why do we spend time on our computer?…. Yes I know this is your business page, but you are human and with this comes excitement and knowledge and fun…. be real, be yourself…. now if you're a serious person then maybe the people who follow you are serious as well… in this case Keep Being You…
Here are My Top Ten Ways to get People to Click LIKE
Like other Business Pages – ask "Do You Have a Business Page?"

Do an E-mail launch to people

Do an e-mail launch to Businesses

Link your Facebook Business Page to a Facebook Logo on your Website

Put your Facebook Username in your Store Window

Put a Link on your News letter – put it on all promotional material

Have a Facebook Party and invite your friends

Make sure your personal profile on Facebook, under the Work & Education tab is your Facebook Business Page – check mine out 

Heather Clifford Facebook

***** Host a Facebook Business page Clinic and invite your Favorite stores!!!!!
Cheers!
Heather Clifford lives in beautiful Nanaimo BC and teaches hands on social media to small groups of people. Heather is a social media manager, social media consultant and a social media speaker. Twitter Clinics – Facebook Business Page Clinics – WordPress Blogging – YouTube – Google+ – LinkedIn
Heather builds Business Pages and then teaches you how to market with them… a valuable resource you need today. 250-668-3310