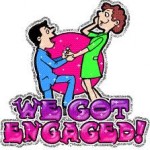 Engagement
To really achieve true engagement on any social media network is not an easy task. It stems from many reasons, one reason in particular is people just don't understand they need to respond to people and businesses that take the time to comment or LIKE their page, Tweets or blog for that matter…
It is a little crazy to think you can turn your computer on, write a post and shut it down without attempting to engage with anyone. If you are truly building a community you need to get to know the visitors, ask them questions, and thank everyone for stopping by.
90% of social media users have a personal profile on Facebook about 2% have Facebook Business pages – wow small number isn't it… now you can further deplete this number by realizing the people who have a page either don't use it or don't know how to use it effectively, just look at the number of likes a page has and then the "Talking About" to see if the page has any viral reach… the mass majority of the population are still hoping social media will go away….
For those who saw the potential in this new main stream of marketing and took the time to learn how it really works… you are miles ahead of your competition… Not to have a business page today and market subliminally for free is just crazy. You need to make this opportunity count. Good for you if you've taken proper instruction and you know you need to respond to your audience, listen to what they are saying and appreciate the time they are spending on your site… this builds community,  loyalty & trust.
Today if you take the time to LIKE another business page, it is in your best interest to let them know if they don't know what they're doing…or you will be wasting your valuable social media time even reading their post… as my time becomes more valuable I certainly will think twice about who is going to be seen in my news feed at least for FREE ♥
Cheers!
Heather Clifford lives in beautiful Nanaimo and teaches hands on social media all around this province. Social Media Consulting, social media speaking, training: Facebook Business Page – Twitter – WordPress Blog – Google+ – YouTube – LinkedIn. Call Heather to set up your social media foot print!